When I first came up with the sloth all those many months ago (13 months to be precise), it was a project I kept putting on the back burner.
A good friend pushed me into writing these all up, and I can't believe this will be the last post about the Animal-a-long!
This has moved from the dresser, to a bag to the dresser, to actually finishing it!
And boy, am I happy with it! Even better, I got the first use of it at the weekend, as it's was cold (that never happens with any of my blankets – a little person always comes along and grabs it first!)
We now have 9 animal squares, and a header and footer.
So this week, we are joining it all together and adding a border.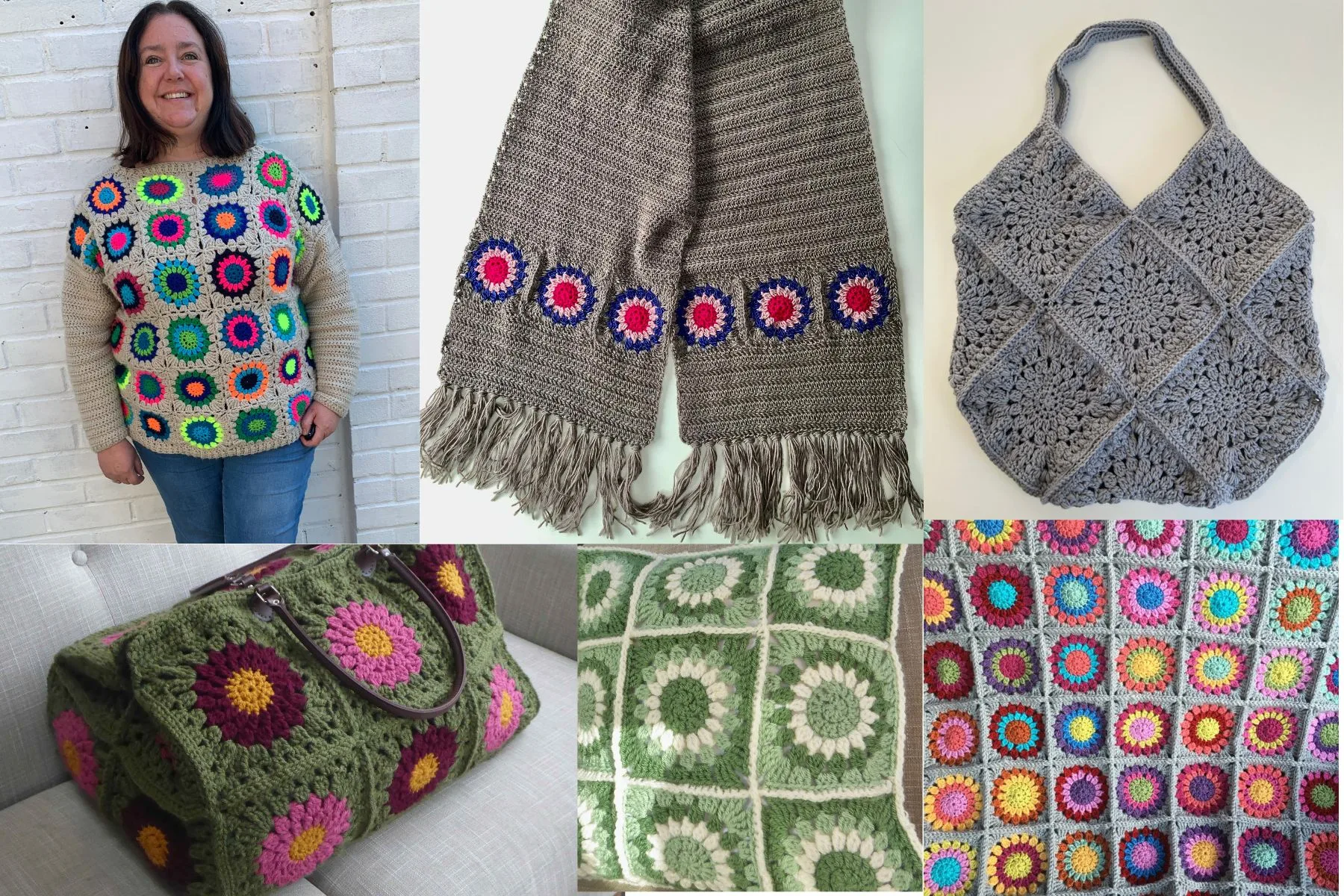 Pattern
What I forgot to tell you last time, you need to do the outside of the header and footer, like you have the squares – a border of HDC to help you fix it together. The same as before:
I did one HDC in the top of every stitch that was facing the right way, and 2HDC's in the chain 2 gap.
In each corner, I made 2HDC chain 2 2HDC.
To join together, I went with a flat join.
Place the wrong sides together and using a 3.75mm crochet hook and working in the BACK LOOPS ONLY, slip stitch them together in the order of your choice.
Mine ended up being in an L shape of colours so no two colours were next to each other (Think like a knight moving in chess!)
Join the top and the bottom is exactly the same way.
Border
There are a few different ways to add a Crochet border to C2C. I have a whole post here explaining some different techniques
>>>Learn how to add a border to a C2C blanket
Using SC, and purple, make 1 sc in each stitch around, and 1sc chain2 1 sc in each corner space. Fasten off.
Repeat with yellow and then green yarn.
Weave in ends.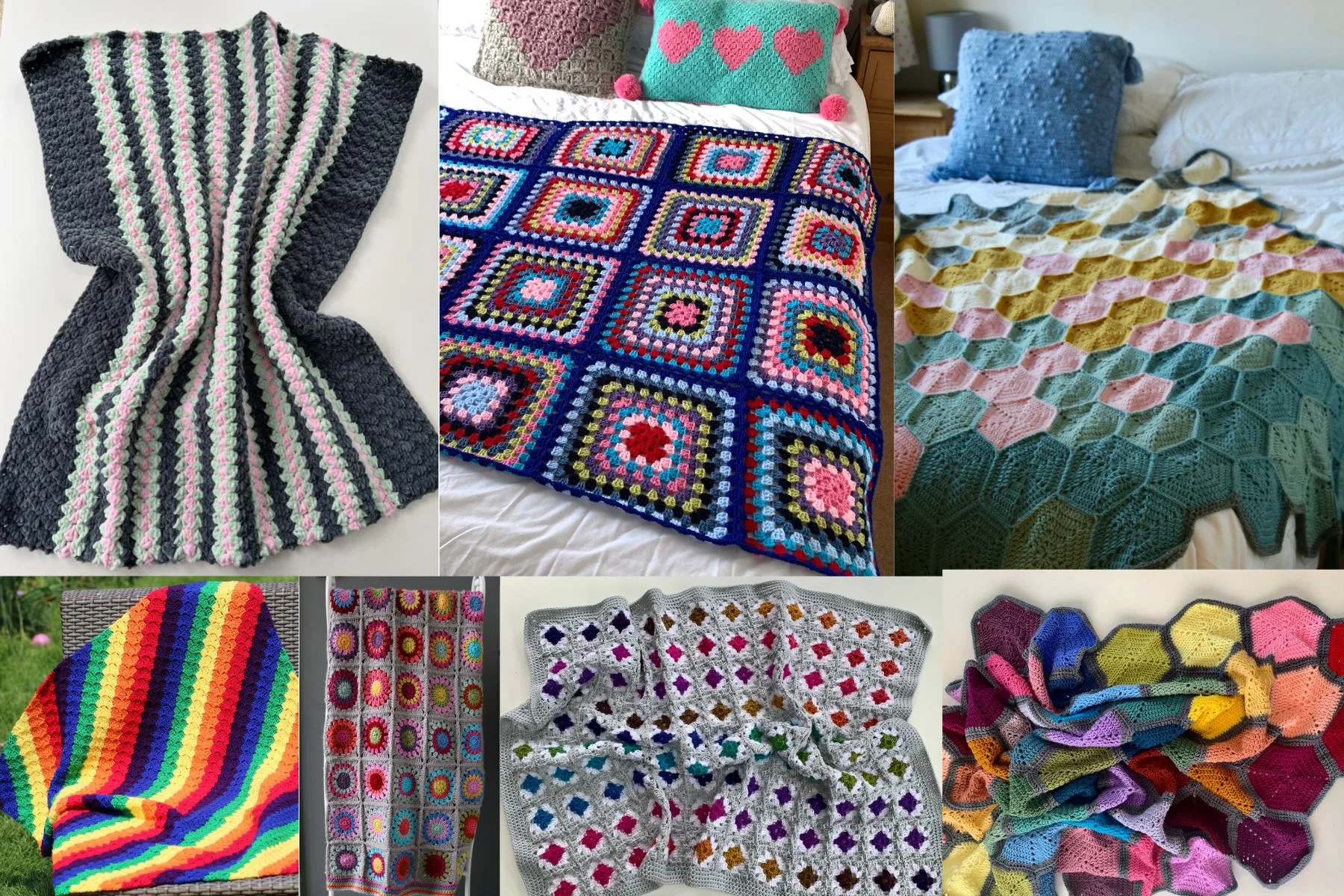 >>> Easy Chenille Baby Blanket >>> Granny Square Blanket >>> Hexilove Blanket
>>> Easy Rainbow Blanket >>> Starburst Granny Blanket >>> Rainbow Granny Blanket >>>Rainbow Hexagon Blanket
Finally…….. 12 weeks for you, and 56 for me, we should all have a beautiful blanket!
I hope you've enjoyed making this with me, please tag me on Instagram @offthehookforyou and #animlaalong as I can't wait to see all these finished blankets!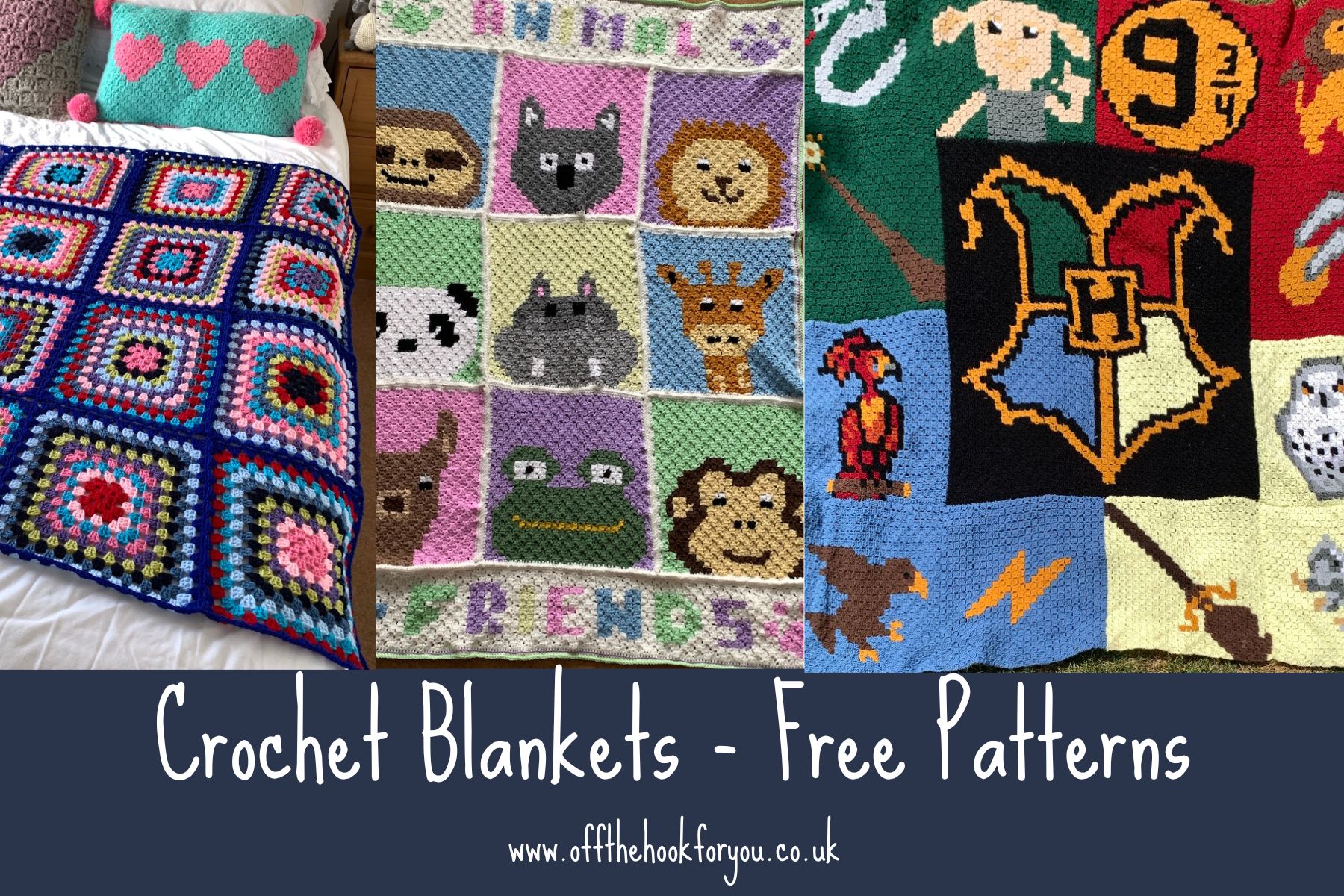 >>>No Brainer Granny Square Blanket, >>>Animal-a-long C2C blanket, >>>Harry Potter C2C Blanket