HI AND WELCOME TO OFF THE HOOK FOR YOU!
I'm Vicki Roberts – crochet pattern designer, crochet teacher and busy mum and I want to make crochet easier for everyone.
I am a mum to 2 little people, who are not so little anymore (14 and 11), and wife to Mr OTH who puts up with me having huge amounts of yarn and current "WIPs" absolutely everywhere.  I live in Hertfordshire, in the UK, and as well as humans I have 2 lurchers, 6 chickens and 2 Guinea pigs (the wiggies).
I have 2 budding Ice Hockey Players, and I'm very often found at the local Ice Rink being a "Hockey Mum" (Which is rare in the UK), but I'm often there with a crochet hook in my hand – which is great as it's so cold there!!
I first picked up a hook about 7 years ago, and my learning curve was steep!  From struggling with crocheting a flower (you can read all about it here), to getting my first design published in a magazine a couple of years later, it's been a blast.  
IF YOU WANT…
Easy free crochet patterns
Simple instructions
Projects with affordable yarn
Small quick makes
Baby blankets
Things for the kids
…THEN YOU ARE IN THE RIGHT PLACE!
(If, however,  you want really complicated designs using really expensive and hand dyed yarn that will take hours to make and cost a fortune, then maybe this isn't quite the right crochet blog for you…….)
WHAT YOU CAN EXPECT TO FIND HERE…
Patterns using super chunky yarn (The quicker the better in my opinion)
A lot of granny squares and Geometric patterns
Cardigans and sweaters 
Things explained simply!!!!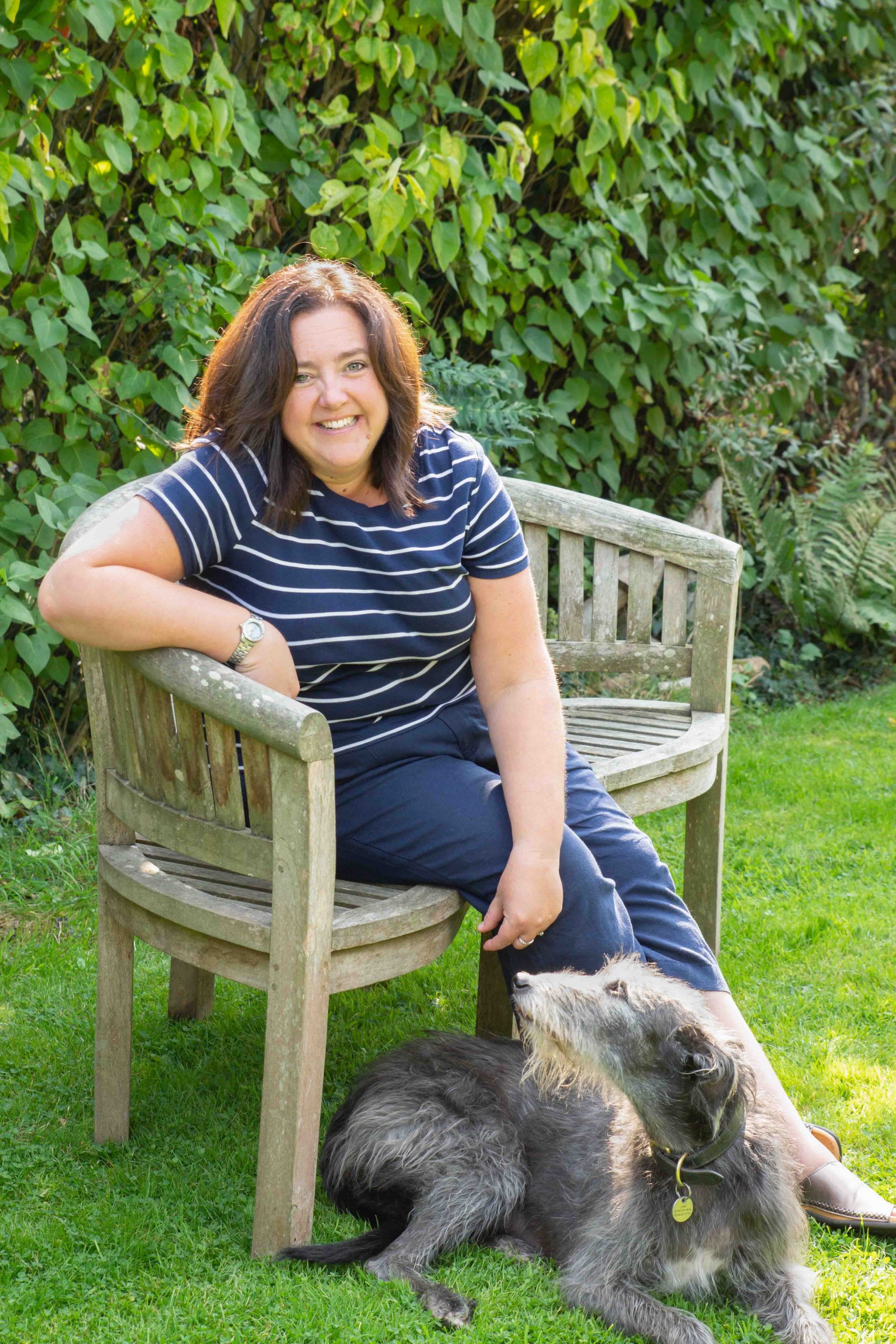 You want to learn to crochet but don't know how?  Here I have simple easy beginner tutorials, like I'd teach in my workshops, but online so accessible to all.  
Most of my patterns will be written in USA terms and simplified where they can be.  
A lot of my crochet patterns are quick, and I love super chunky/ bulky yarn (as it makes projects quicker).  
Most of my patterns come about from a "Mummy can you make me" 
A lot of my pattern will use repeating techniques.  This is intentional – it's a great way to teach people a new skill.  The first time they tend to worry about it, but by making 5 of them – you stop thinking too much about the pattern and enjoy the crochet.
My GeoBoho Blanket  and the No brainer Blanket  are great examples of this!
Oh – and I love C2C crochet – if you are a beginner look here>>>
Or if you want my free patterns look here>>>
I'm passionate about people being able to learn to crochet.  Having taught crochet for a few years now I've learned what techniques work, and what order it's good to learn things in!  
There is nothing worse than getting given a book or a kit, and trying to make something to find it's too hard, or the instructions aren't great. 
The words and phrases used to describe a crochet process can really change the way people learn.
Take for example my Absolute Beginners Granny Square Tutorial – this is the perfect place to start with crochet for adults and I explain why too.
>>>Check out my How to teach crochet to kids post here
 CONTACT ME
If you like what you find on my blog please do connect with me via social media, so you can receive regular updates and don't miss out on the latest goings on at Off The Hook For You.
Please don't be shy, I love hearing from you and seeing all your makes and I do my best to reply to every comment I receive.  
SUBSCRIBE TO OFF THE HOOK FOR YOU
Do you want to get my latest designs, and be the first to hear about what's happening at OTH HQ? Then sign up to my mailing list. It's totally free, I promise to never ever send you any spam and you can unsubscribe at any time if you decide it's not for you (No hard feelings). So what have you got to lose? Subscribe to Off The Hook For You today
WORK WITH ME
If you work for a brand or a PR agency and would like to commission me to write a sponsored post, develop a pattern using your yarn or on another kind of project, I would love to hear from you!
If you would like to work with me, please do get in touch by email offthehookforyou @ gmail. dot. com
WHERE DO YOU WANT TO GO NEXT?
DISCLOSURE:
This blog is a personal blog and written entirely by me. For any questions about this blog, please contact Vicki at offthehookforyou at gmail dot com
This blog may contain Affiliate links, and may or may not highlight these specifically.
This blog accepts forms of cash advertising, sponsorship, paid insertions or other forms of compensation.
COPYRIGHT:
You may not sell my patterns or claim them as your own.
You may make items to sell (i.e. on Etsy, at craft fairs) from my patterns but I ask that you link back to my blog and provide credit for the pattern.
You are welcome to share my patterns on social media so long as you link back directly to my blog post (providing the link). No copy & paste of my patterns will be allowed under any circumstances.