Hi, I will show you exactly how to FDC, also know as Foundation Double Crochet, what it is, and why and when to use it when you crochet.
Chaining is easy, but how many times have you chained loads, lost count, then when you've worked in the chain you've accidentally twisted the chain?
I'll be honest, I used to do this all the time. Not anymore, since learning how to FDC.
I'll start with the basics
FDC = Foundation Double crochet (USA)
FTr = Foundation treble crochet (UK)
FDC is my absolute go to start any crochet project.
A lot of my designs use this technique, for example:
>>>Kids Easy Christmas Sweater
Please Pin this for later using the Photo below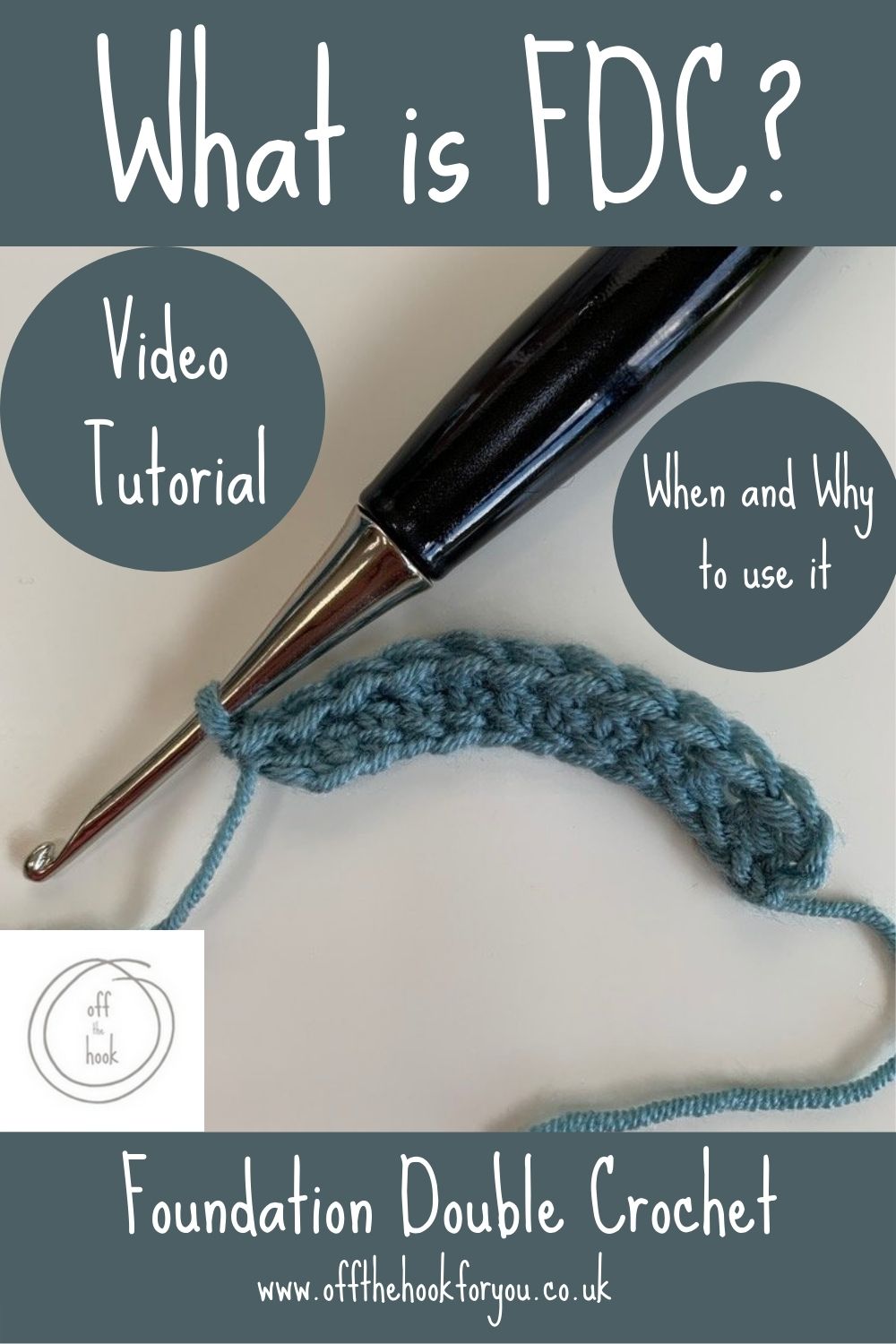 What is FDC?
FDC stands for Foundation Double Crochet
This is a great way of starting a project that needs you to start with a chain as you have NO TWISTED CHAINS.
Why use FDC?
No twisted chains
Easy to count your stitches
Have a very straight edge
Get uniform stitches
If you start with a chain it is really tricky to 
Stop the chain from twisting
Stop the chain getting really tight (top tip – use a larger hook size if you do chain)
Work out what loops to crochet into.
With the foundation stitch – You know where you are going to crochet as the chain is made as you go along.
FDC gives you a super smooth edge, much nicer than when you chain to begin.
Some of my crochet patterns that use FDC as as starting point are:
When can you use Foundation Double Crochet (FDC)?
You can use FDC in any pattern that wants you to chain a number of times, then work a row of DC across.
If your patterns for calls FHDC – find out about this here>>>
This could be:
But you can't use FDC for a Chevron Blanket, as you chain, then miss chains to get the shape.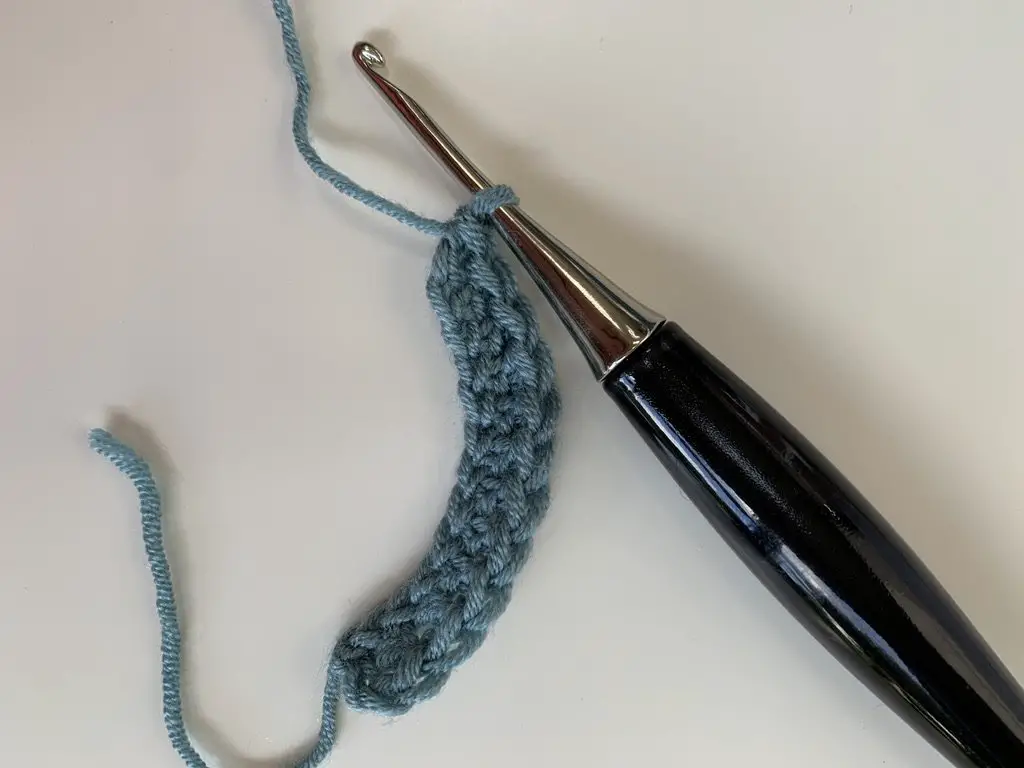 Can you use FDC instead of chaining?
Yes, but see above as there are some rules.
If you want to modify an existing pattern, just reduce the number of chains by 3, to get your starting number of FDC.
e.g. Chain 103, then working in the 3rd chain from the hook
for FDC you'd FDC 100.
When you can't use FDC instead of chain to start crochet
When making something that
Foundation Double Crochet
Chain 3
Yarn round hook, Insert hook into 3rd chain from hook
Pull yarn back through
Yarn round hook, and pull through 1 loop (New chain made)
Yarn round hook and pull through 2 loops twice (like a normal DC)
Stitch made
To continue, yarn round hook, insert the hook to the new chain made in step 4, and repeat from step 2-5.
Foundation Double Crochet Video
It's my stitch of choice definitely, so I've made this handy video to share it with you.
Here you go, Foundation Double Crochet – the how to guide!
>>>Get the free pattern here – 1 ball super chunky Wrist warmers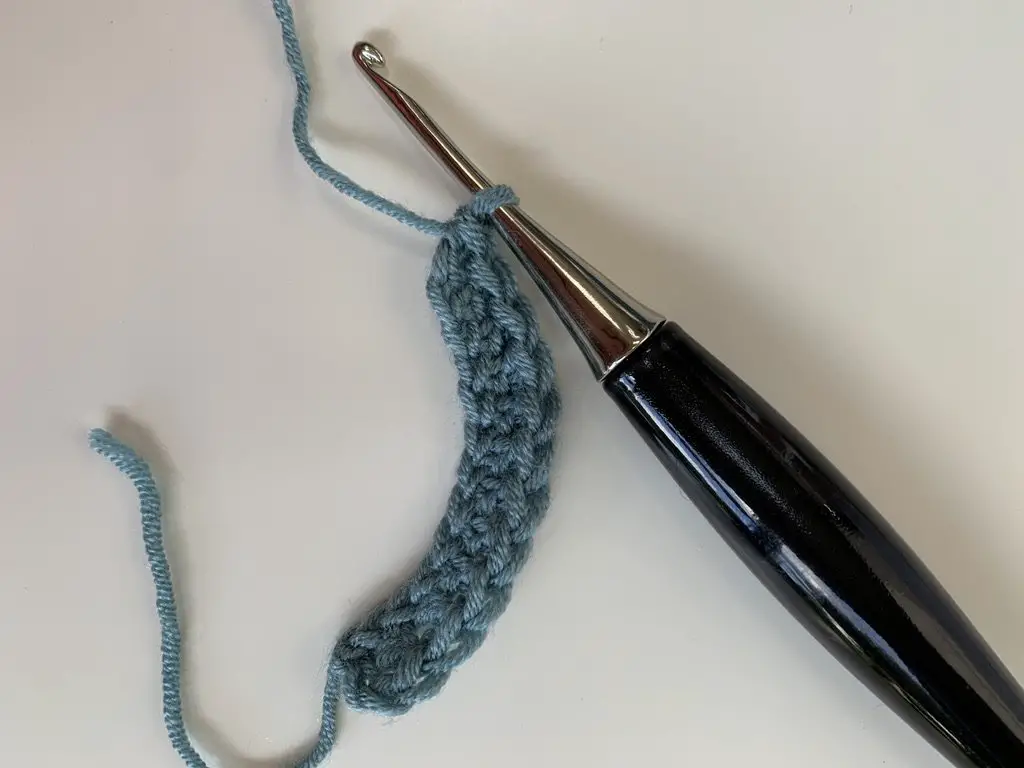 If you've likes this post, you might also like:
Join me at Off The Hook For You to share your crochet!
Thanks for visiting  – I'd love to stay connected with you so please sign up for my email list where a free PDF pattern is waiting for you (just so you can see what my PDF patterns are like).   
Finished one of my crochet pattern makes?  I'd love to see it and so would the world, so get sharing!  You can find me in the following ways:
Disclaimer 
This post may contain affiliate links which I earn a small commission from if you choose to click and purchase anything from. You pay the same price, I get a very small amount for sending you their way.  It helps me to make my crochet patterns free on the blog.