Here you can find some of the best free patterns for crochet hearts in one handy place.
I'll let you know if they are written in UK and or USA Terms, and if they are easy and perfect for beginners too! All should have a free pattern option on the blog.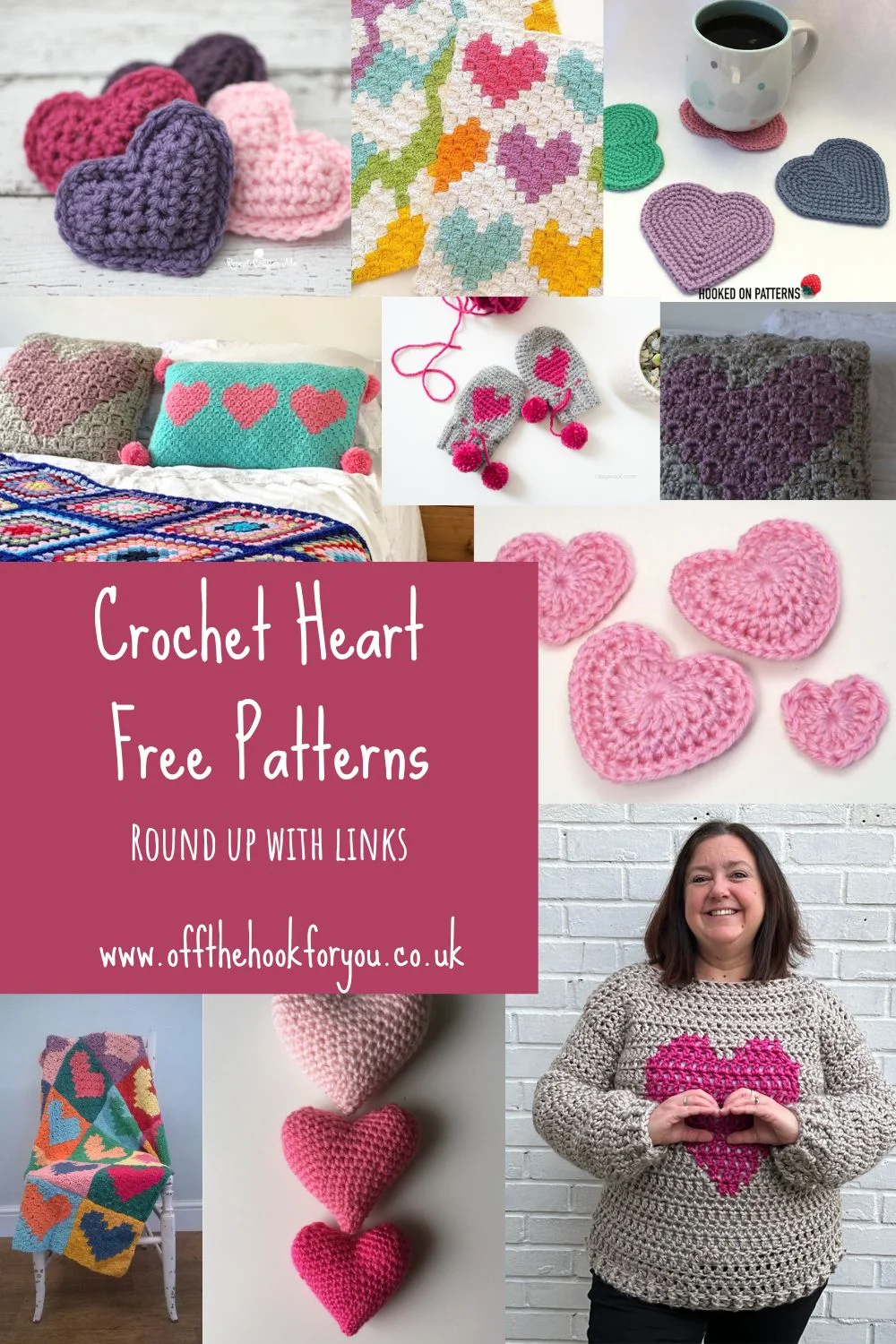 For a crochet heart, my go to will always be a corner to corner heart, this is actually the perfect beginners colour changing project in C2C as it teaches you to carry the yarn in small amounts, where it have the larger bobbins.
Horizontal Hearts Cushion
This pattern is by me, it was one of my first published designs in Crochet Now Magazine
Get the free crochet heart pattern here
Written in UK and USA terms with a video tutorial of how to C2C for beginners too!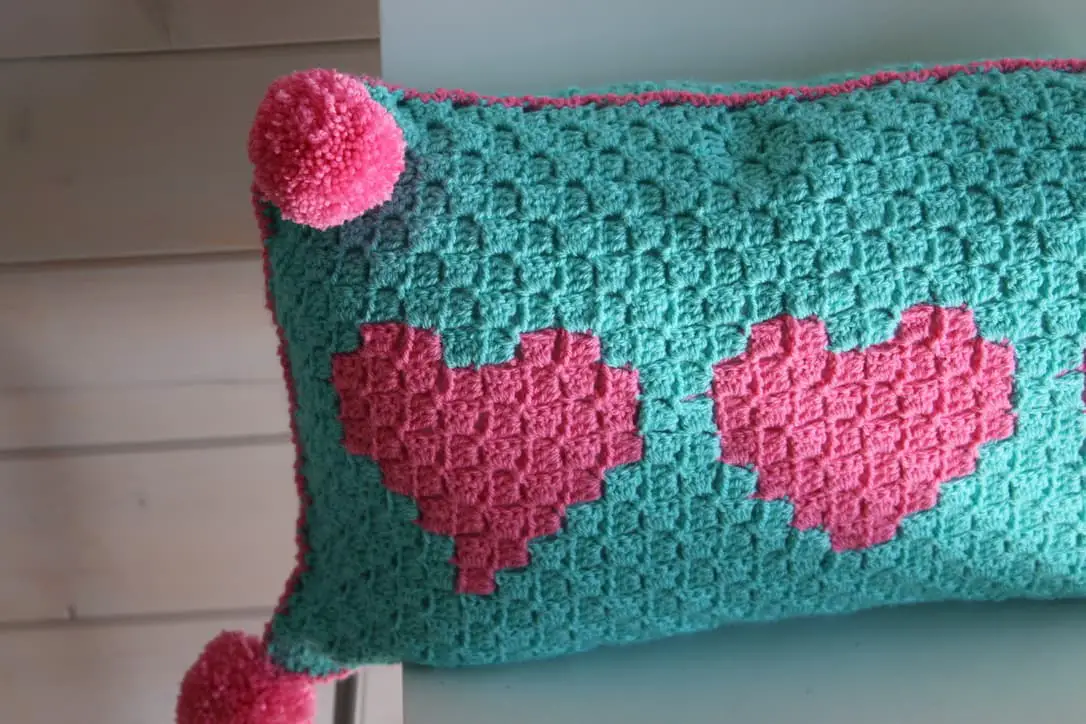 Super Chunky Heart Cushion
USA terms for this one and standard C2C like the cushion above, but super quick too!
Heart "Love it" Cushion pattern here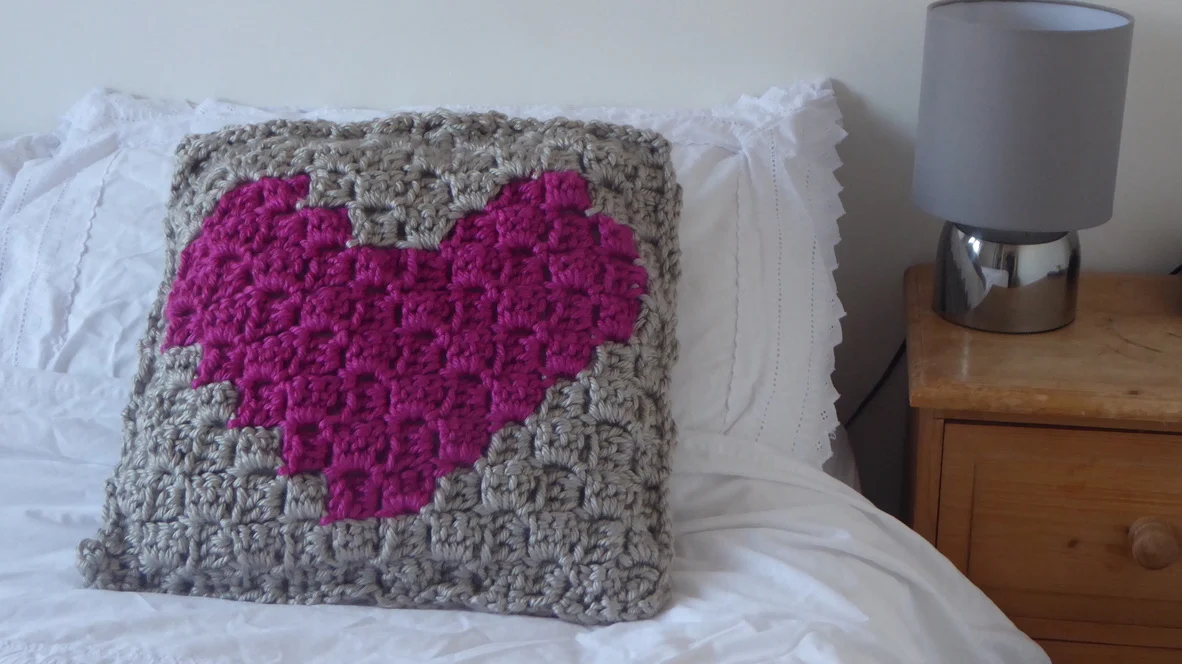 Little Crochet Hearts
I made these for the local hospital during covid. One stays with the patient, one goes with a lone. A really easy to follow pattern written in USA terms (with UK terms next to them) with a photo tutorial.
Get the free heart pattern from Planet June here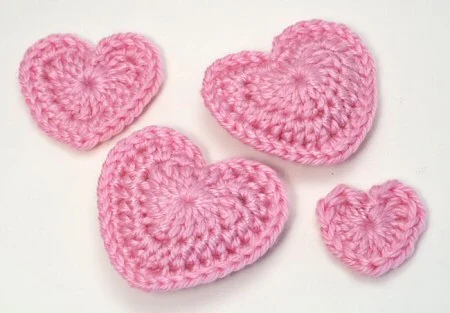 Crochet Heart Coasters
This a lovely pattern from Hooked on Patterns, and is free on the blog.
Written in USA terms, with a photo and video tutorial, this is a nice easy make.
Get the heart coaster pattern here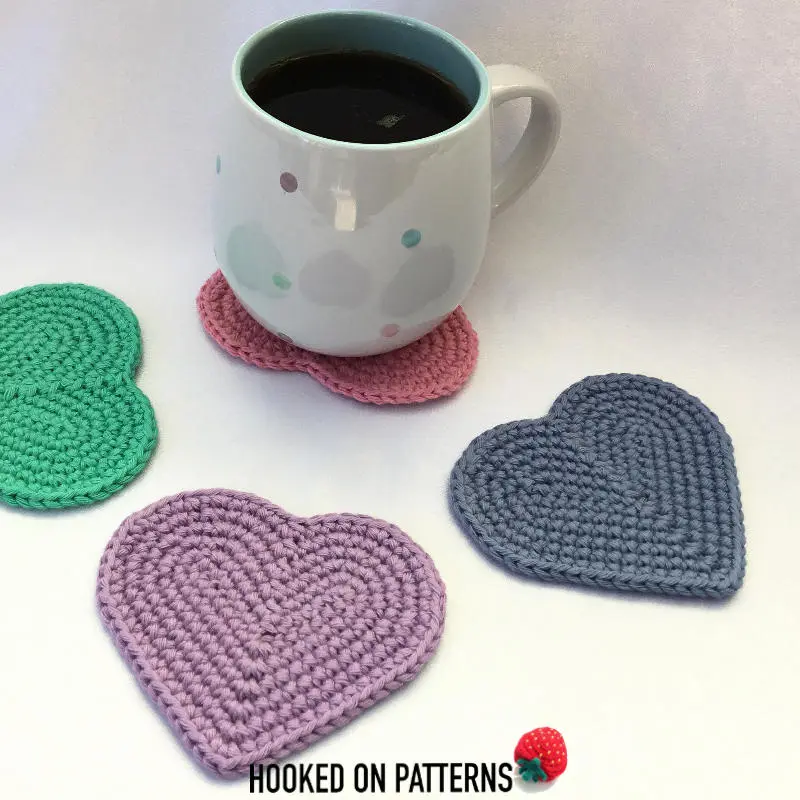 Love hearts/ Conversation Hearts -crochet
A great amigurumi pattern for some love hearts – USA terms.
Get the loveheart pattern here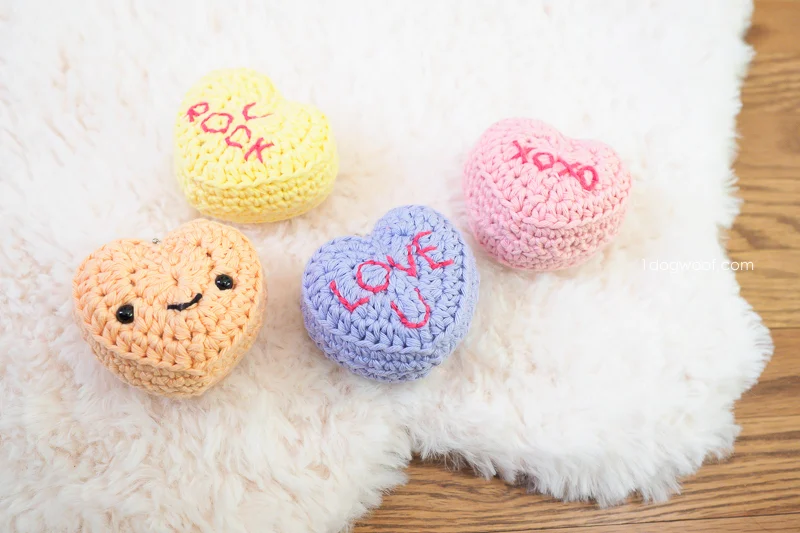 Little stuffed Crochet Hearts
These are too cute! Written by Repeatcrafterme in USA terms, these are really easy to make.
Get the crochet stuffed heart pattern here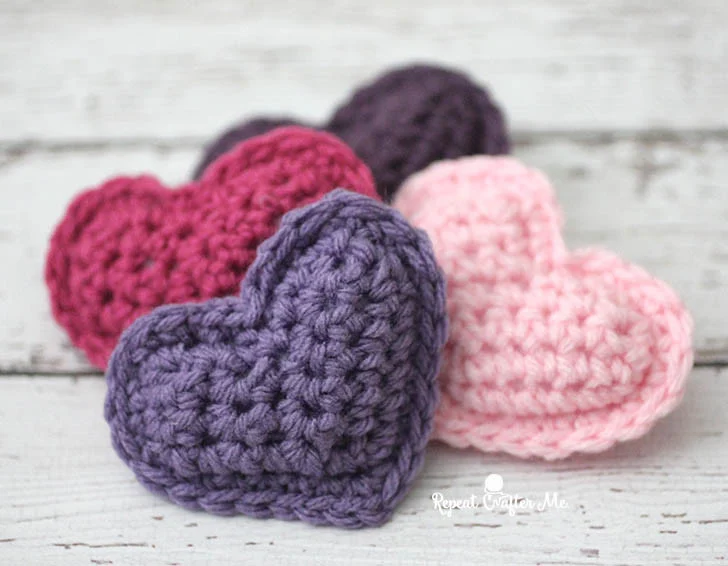 Different sized Puffy hearts
A great pattern by 5 Little monsters, USA terms, and pretty simple.
Get the puffy crochet heart pattern here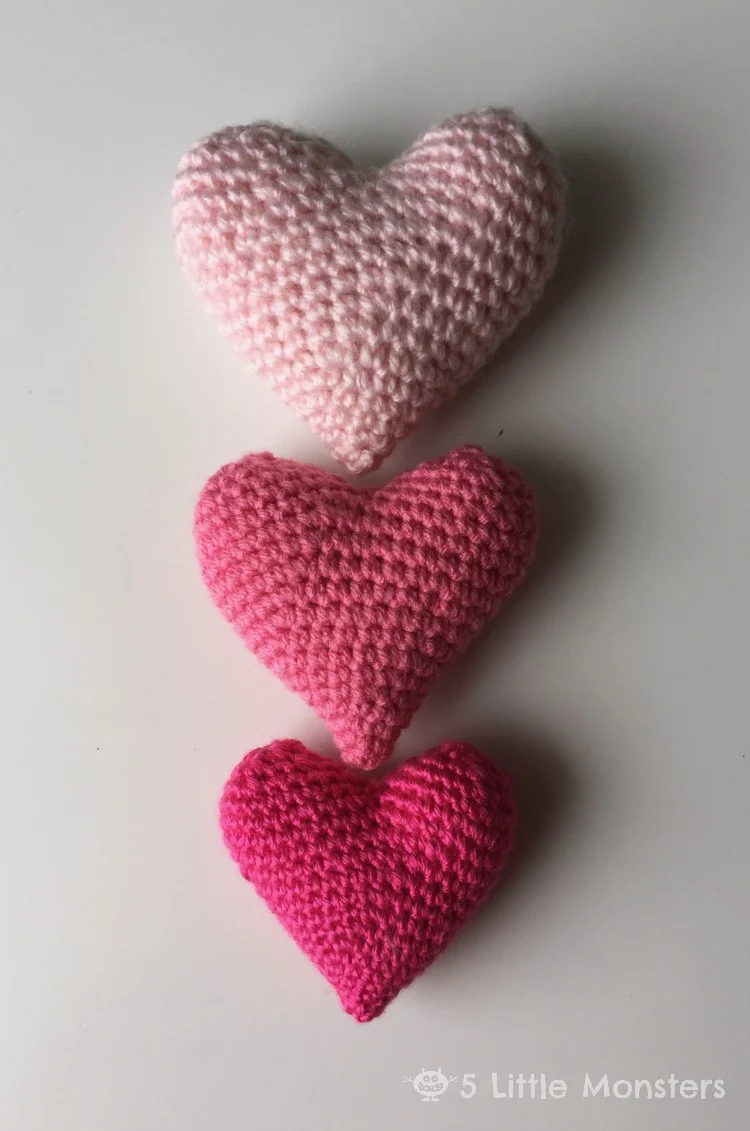 Crochet Heart Washcloth
A great pattern, C2C again – my favourite. HDC so USA terms, and worked in HDC rather than DC (Like my Guinea Pig Blanket)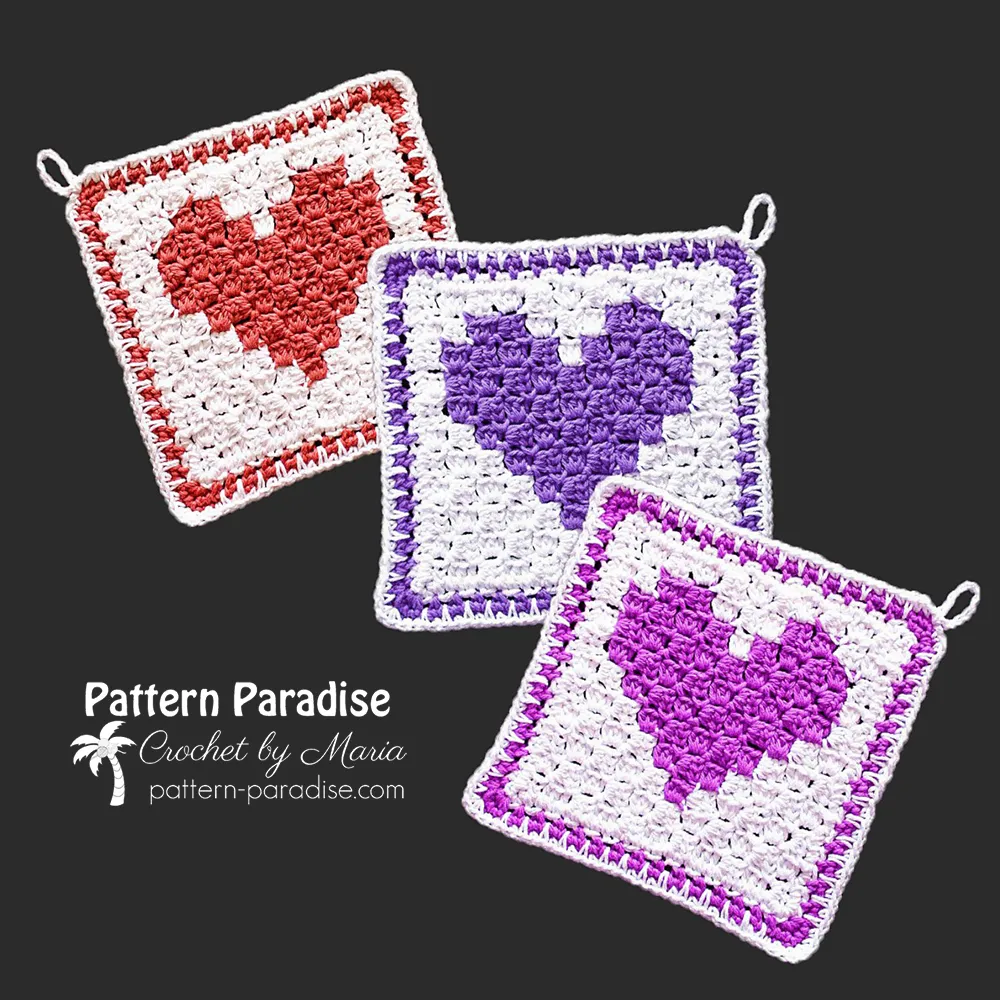 C2C Crochet Hearts Blanket
Even better, use the washcloth pattern above, and make it into a blanket like this lady.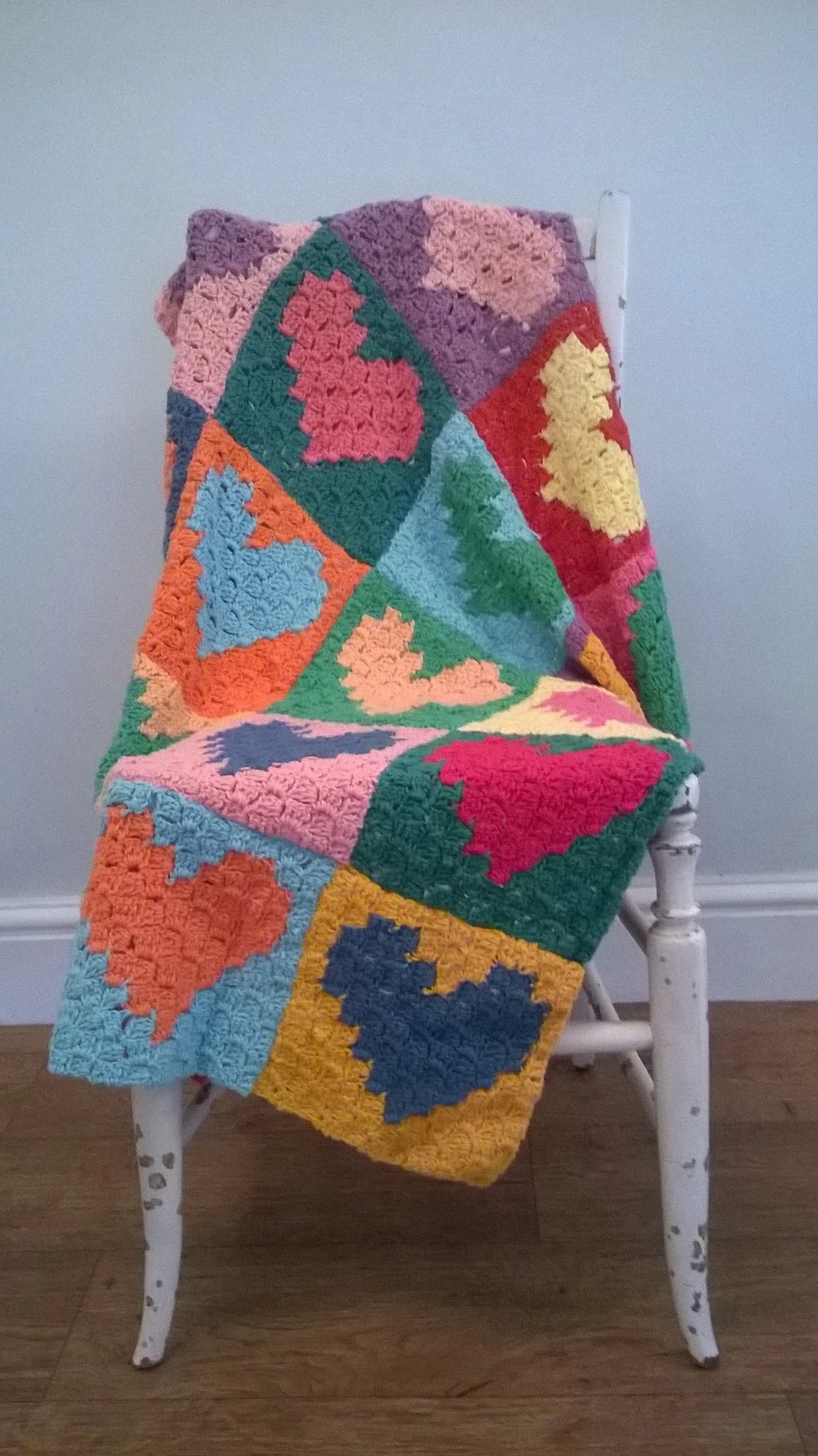 Another C2C Crochet Hearts Cushion
A great rainbow colourful cushion, US terms, made in one piece so you may need t juggle bobbins.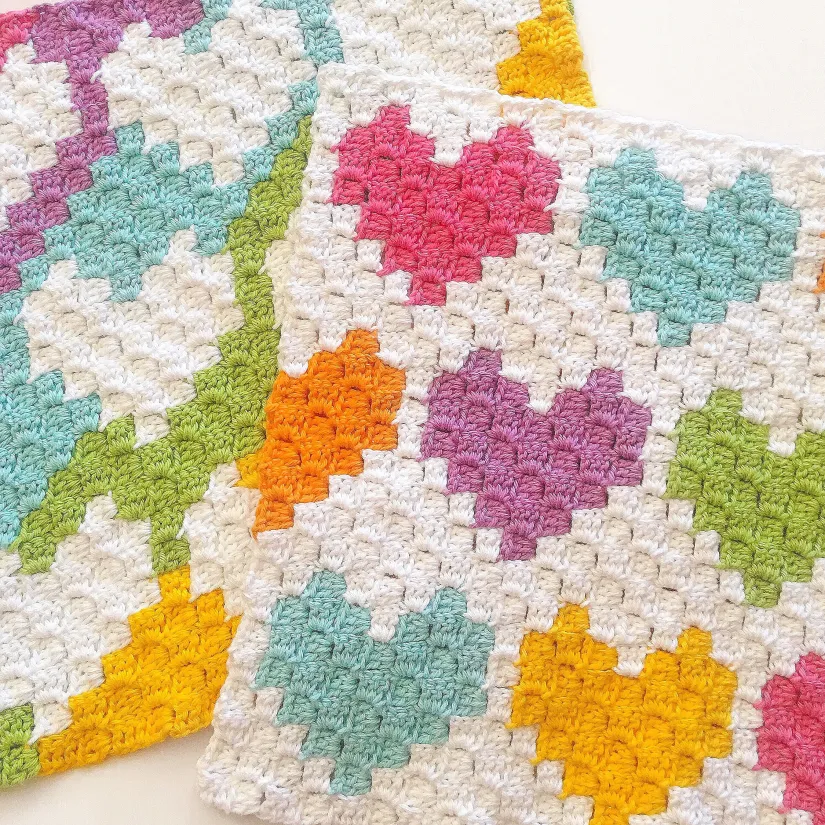 Crochet hearts baby mittens
I Love this ladies patterns, and her photos are just amazing!
Baby Heart mittens, pattern in USA terms, these are on the more tricky side. We are talking tapestry crochet (like my holly square), and shaping.
Get the free heart mitten pattern here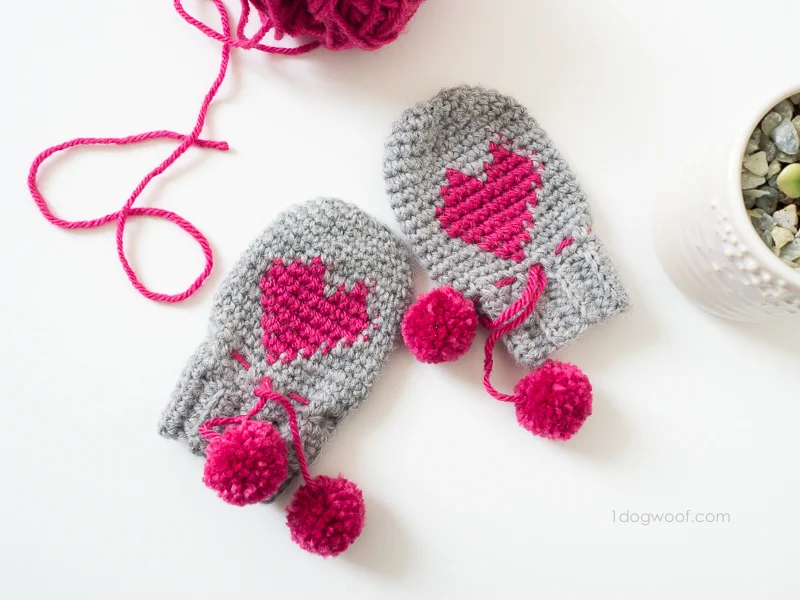 Loving the Jumper
A really quick but thick sweater with the option of a heart.
UK and USA terms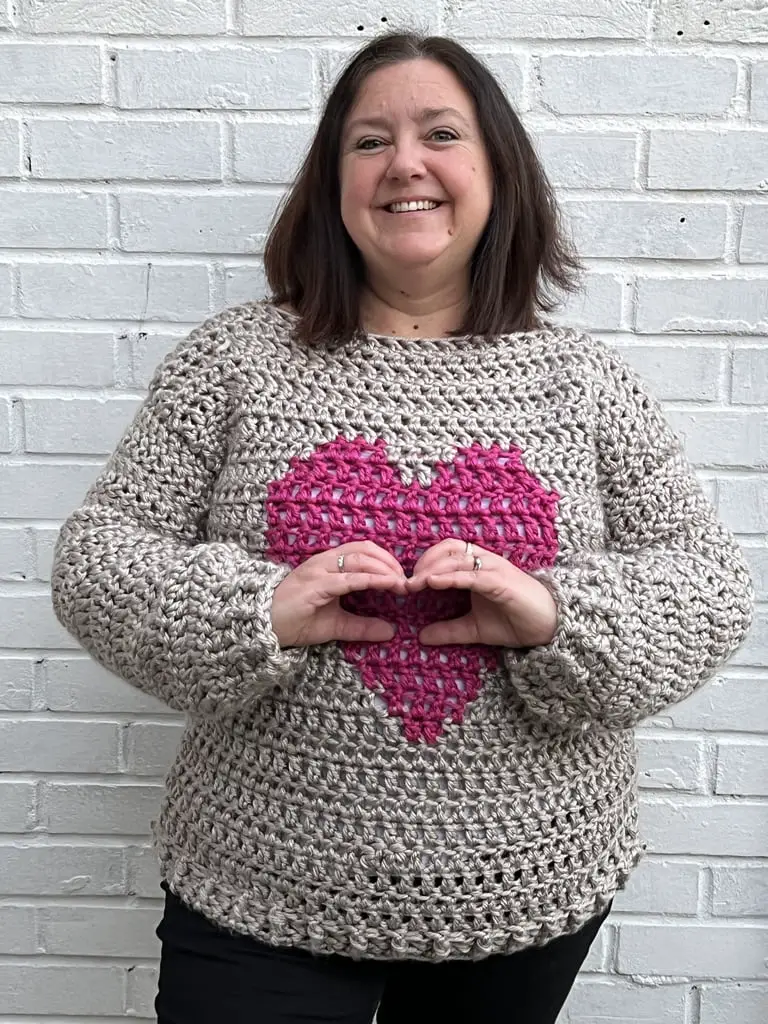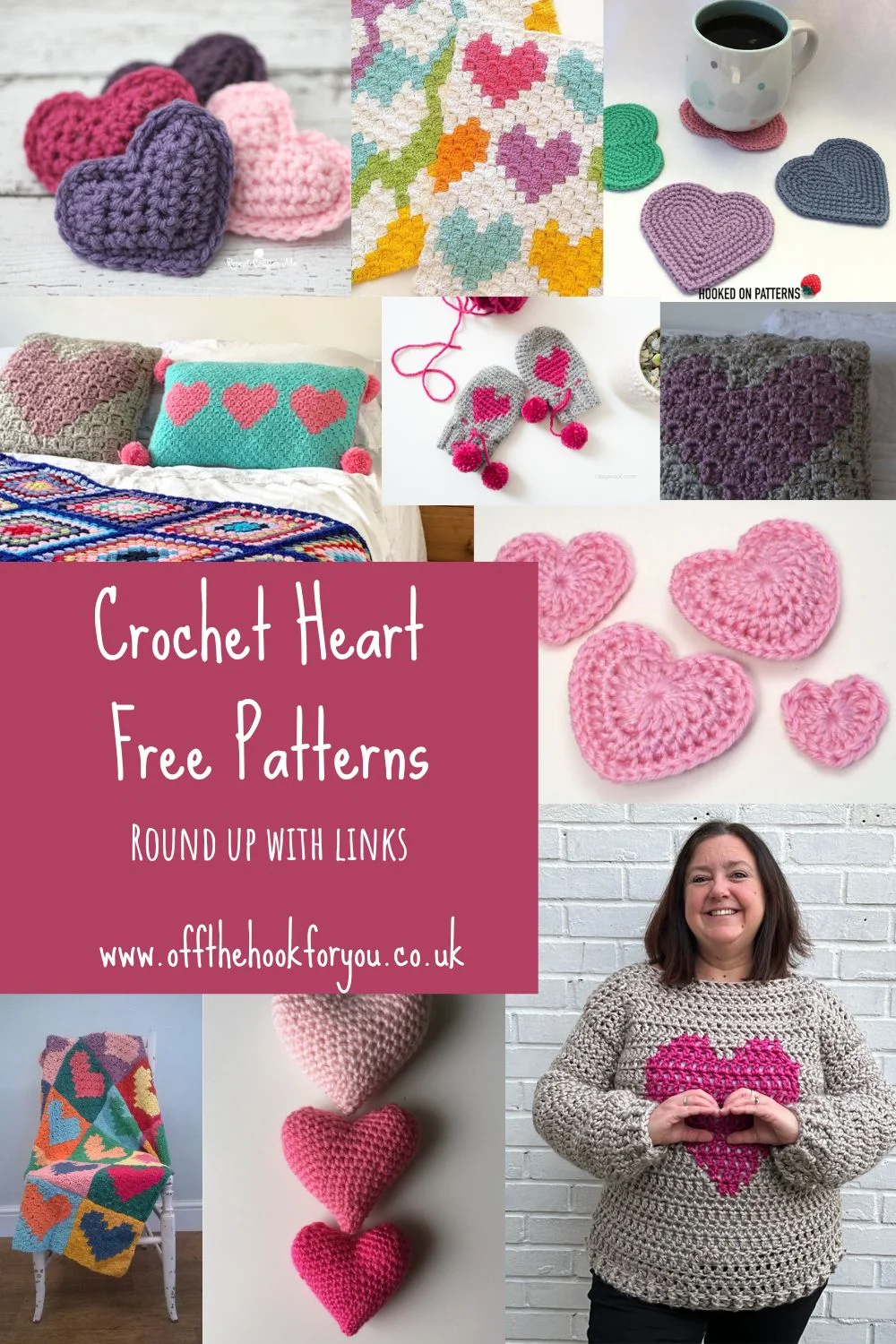 Join me at Off The Hook For You to share your crochet!
Thanks for visiting  – I'd love to stay connected with you so please sign up for my email list where a free PDF pattern is waiting for you (just so you can see what my PDF patterns are like).   
Finished one of my crochet pattern makes?  I'd love to see it and so would the world, so get sharing!  You can find me in the following ways:
Disclaimer 
This post may contain affiliate links which I earn a small commission from if you choose to click and purchase anything from. You pay the same price, I get a very small amount for sending you their way.  It helps me to make my crochet patterns free on the blog.