Here you can find out how to crochet blanket stitch.
Blanket Stitch in crochet is really easy to do, a beginners pattern to give some different texture.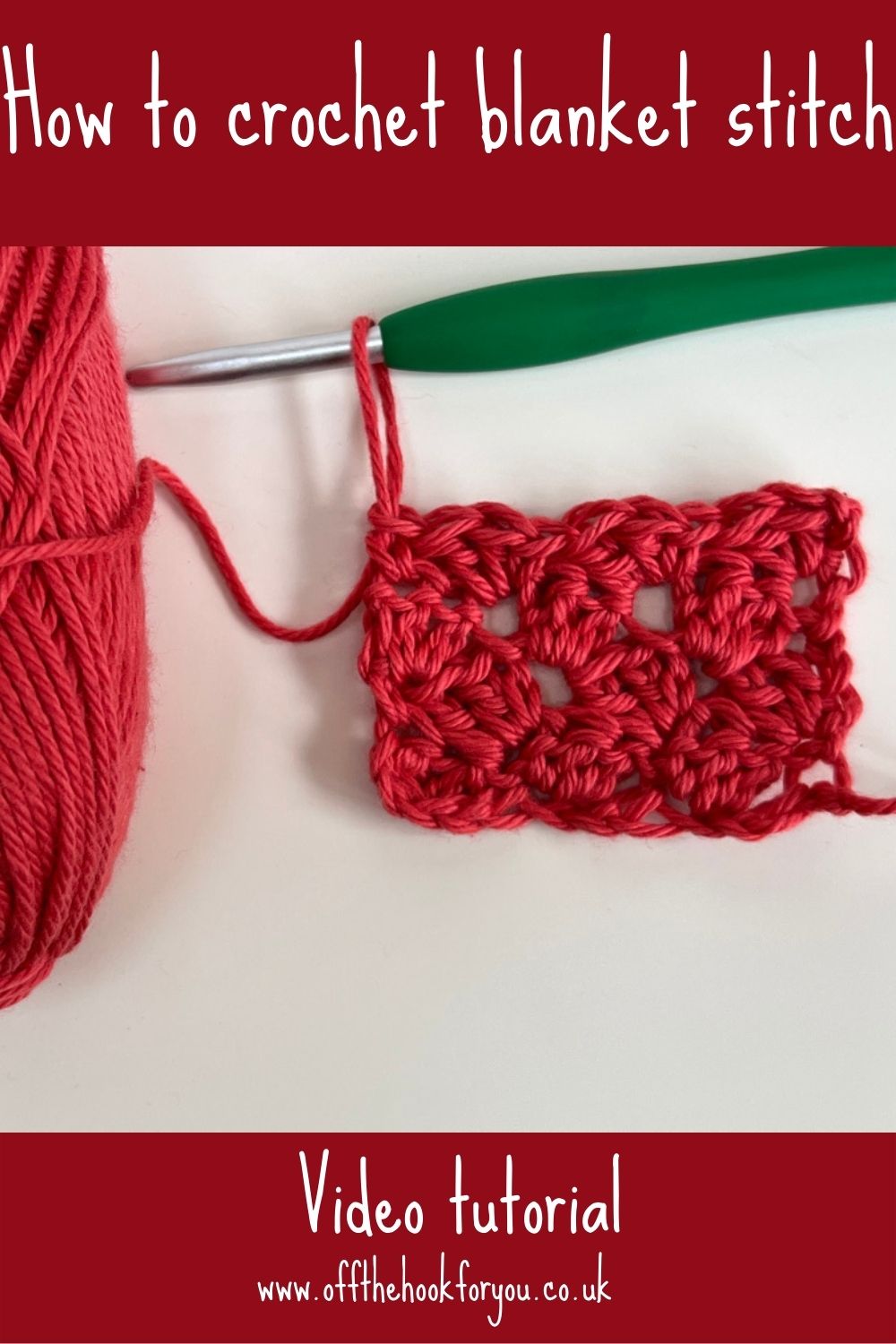 What can you use Crochet Blanket Stitch for?
Blanket Stitch is perfect for well, blankets!
I have also used crochet blanket stitch in these patterns:
Crochet Cozy Blanket Scarf Pattern
Paris Blossom Cushion (Crochet Now Magazine)
What stitches do you need to know to Crochet Blanket Stitch
Blanket stitch is made by doing a combination of 1 single and 2 double crochets. It's as simple as that!
You will need to know how to:
Chain
Single crochet
Double Crochet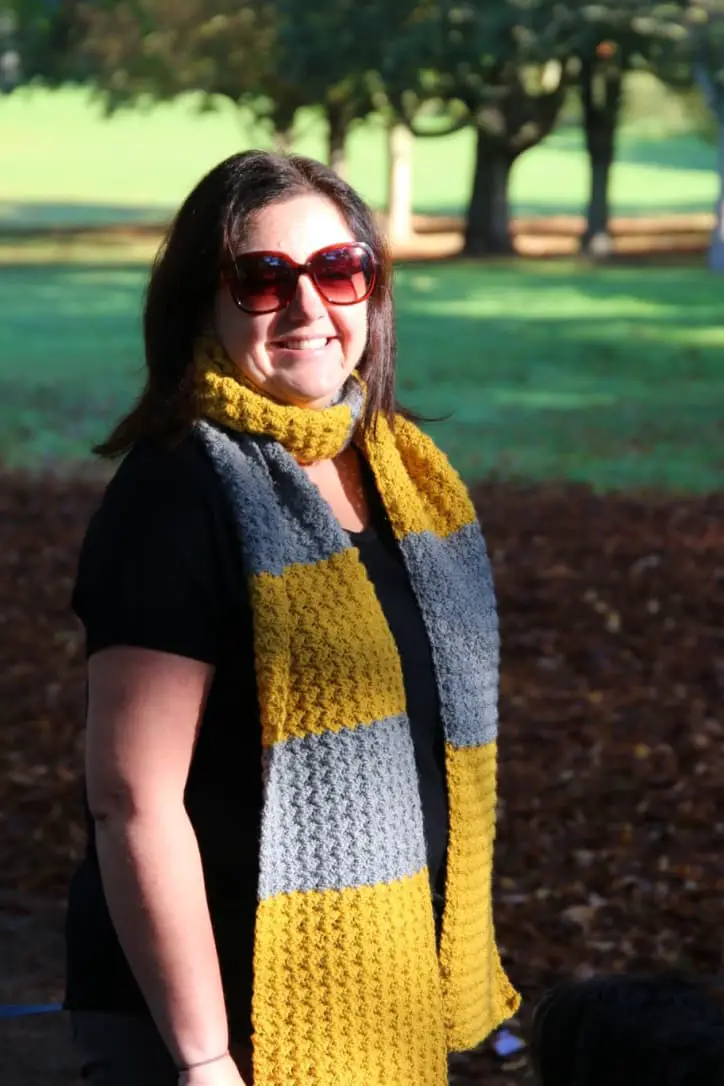 Notes
Make a multiple of 3 chains to start
Chain any multiple of 3
If changing colour, do the last Yarn Over of the SC in the new colour.
Row 1 2DC in the 3rd chain from the hook, * miss 2 chains, [1SC, 2DC] in the next chain; repeat from * across to the last 3 chains.  Miss 2 chains, 1SC in the last chain.  Turn.   
Row 2 Chain 2, 2DC in the first St, miss 2 sts, [1SC, 2DC] in next SC; repeat from * across to last 3 stitches, miss 2 stitches, 1SC in the top of the beginning chain 2.  Turn.
Repeat row 2 as many times as you like.
Blanket Stitch Video
I'd love to you watch this over on YouTube, where you can hit subscribe.
If you like this stitch, also have a look at:
Herringbone Half Double Crochet
Corner to Corner crochet for Absolute Beginners
Join me at Off The Hook For You to share your crochet!
Thanks for visiting  – I'd love to stay connected with you so please sign up for my email list where a free PDF pattern is waiting for you (just so you can see what my PDF patterns are like).   
Finished one of my crochet pattern makes?  I'd love to see it and so would the world, so get sharing!  You can find me in the following ways:
Disclaimer 
This post may contain affiliate links which I earn a small commission from if you choose to click and purchase anything from. You pay the same price, I get a very small amount for sending you their way.  It helps me to make my crochet patterns free on the blog.