Here you can find the free pattern for a crochet Pencil hat, a tiny little hat that can be used as part of the Big Knit knitting campaign with tiny little hats on Innocent smoothie bottles.
People crochet or knit little hats, that get put on the Innocent Smoothie bottles, and for every hat they donate 25p to Age UK, and a couple of years ago I designed and wrote some crochet patterns for little hats for the Big Knit, a charity campaign with Innocent Drinks and Age UK.
These little hats are a great way to use up scrap stash yarn, keep you hands busy and also do a good deed for charity!
If you want to save this for later – please pin it below.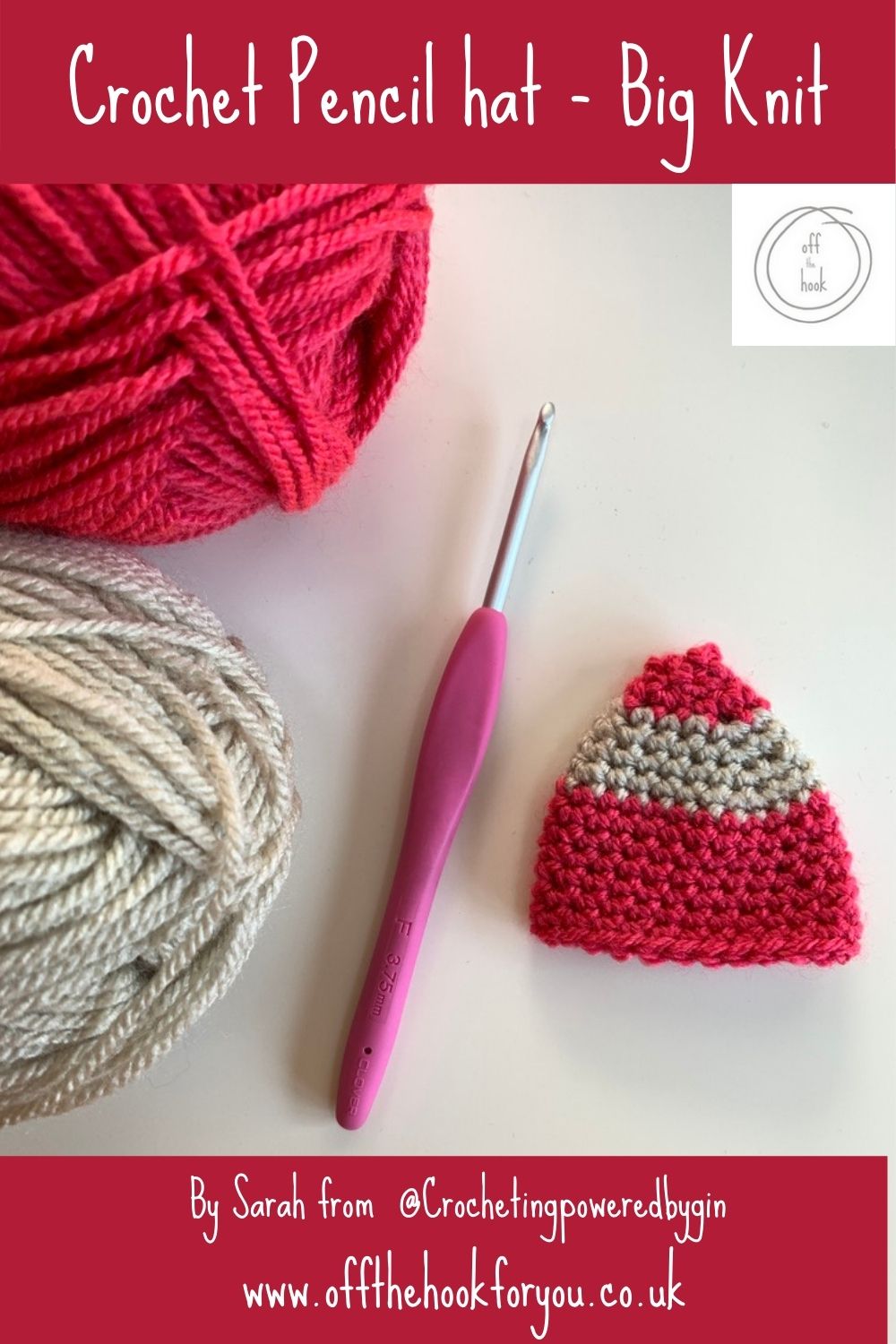 This one is a very special post, as it's not my pattern!
The lovely Sarah over at @crochetingpoweredbygin actually designed this hat, in January 2020, and I had the pleasure of testing it for her.
I've known Sarah for a few years now, I can't say I've taught her to crochet, as she could already make a granny square when she first came to a workshop but I've taught her lots of new crochet techniques over the years, and she's my number one Pattern tester and completely obsessed by crochet.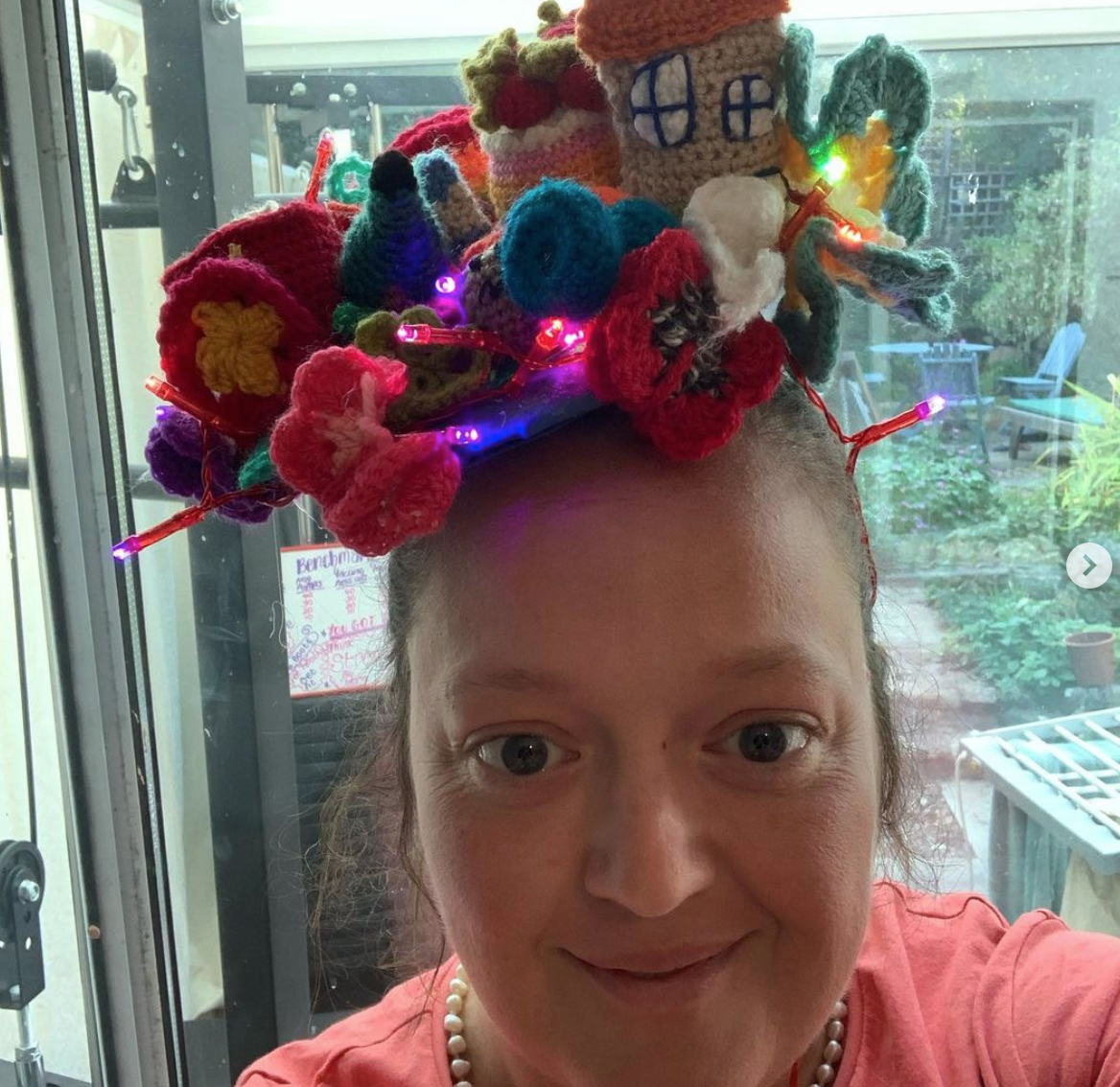 What do you need to make a Pencil Big Knit Crochet hat?
Honestly – not very much.  These hats are super easy to make, and are just one step up from a complete beginners project.
You'll need a crochet hook – about a 3-4mm
Some DK yarn – leftover stash is fine
Scissors
Needle (for sewing in ends)
These little hats are one step up from an absolute beginners project.
The crochet stitches you'll use for the pencil hat pattern is a US Single crochet/ UK Double crochet.
Check out the Big Knit crochet hat pattern for a monster here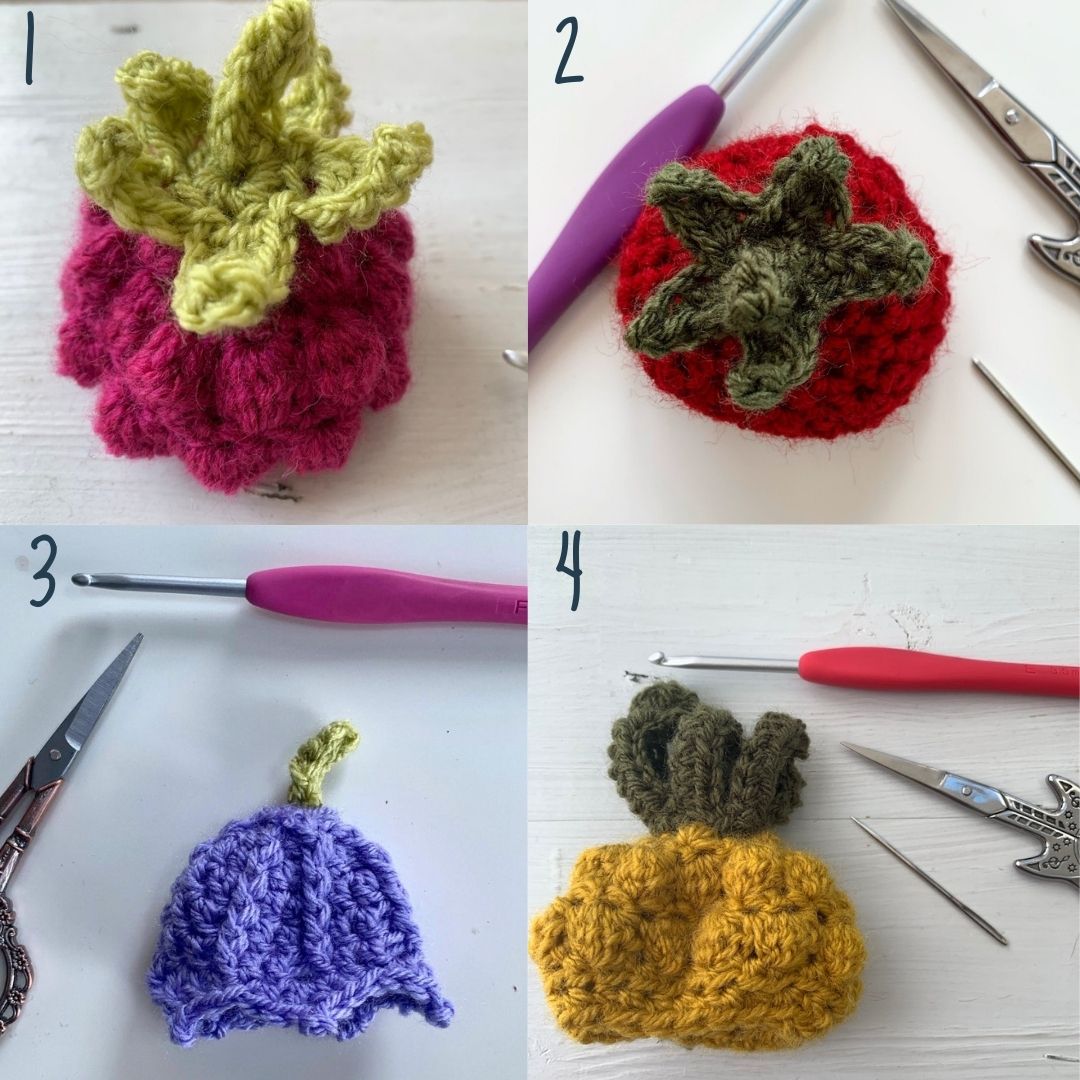 1: Raspberry Hat 2:Tomato Hat 3: Flower Hat 4: Pineapple Hat
Crochet Pencil Hat – The Big Knit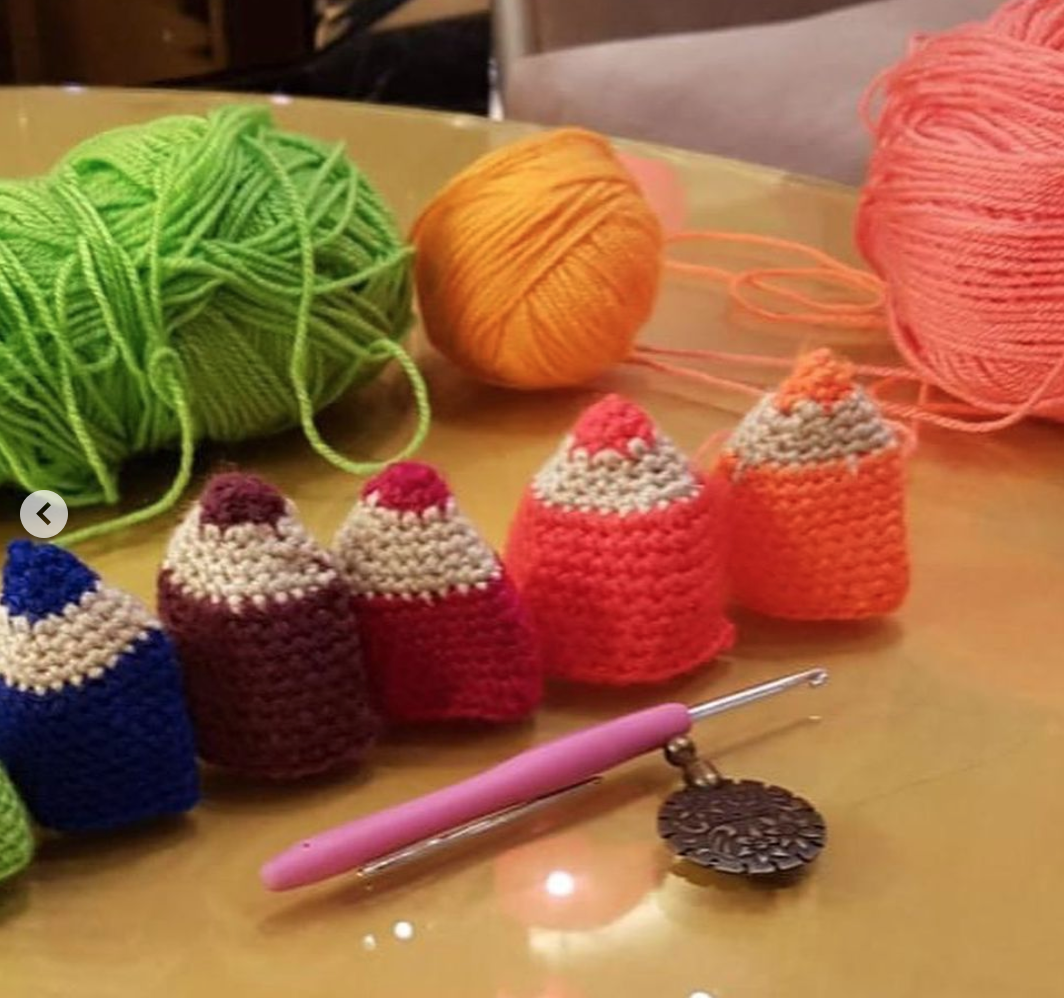 To make the pencils – pick any two colours, but pick a beige for the wood of the pencil – if you need to know why we needs to sew in ends rather than cut them – check this out here>>>>
Abbreviations – USA Terms
SC – Single Crochet
INC – Increase (2 SC in the same stitch)
MR – Magic Ring

Crochet Pencil hat
Pattern is worked in the round.
With a bright colour, make a magic ring.
Round 1: 6SC in the ring. [6 sts]
Round 2: (2SC, INC) twice [8 sts]
Round 3: (2SC, INC) 3 times [12 sts]. Do last YO in cream colour
Round 4: (3SC, INC) 3 times [15 sts]
Round 5: (4SC, INC) 3 times [18 sts]



Round 6: (5SC, INC) 3 times [21 sts] Do last YO in bright colour.
Round 7: (6SC, INC) 3 times [24 sts]
Rounds 8-16: 1 SC in each st around. [24 sts]
Fasten off, weave in ends.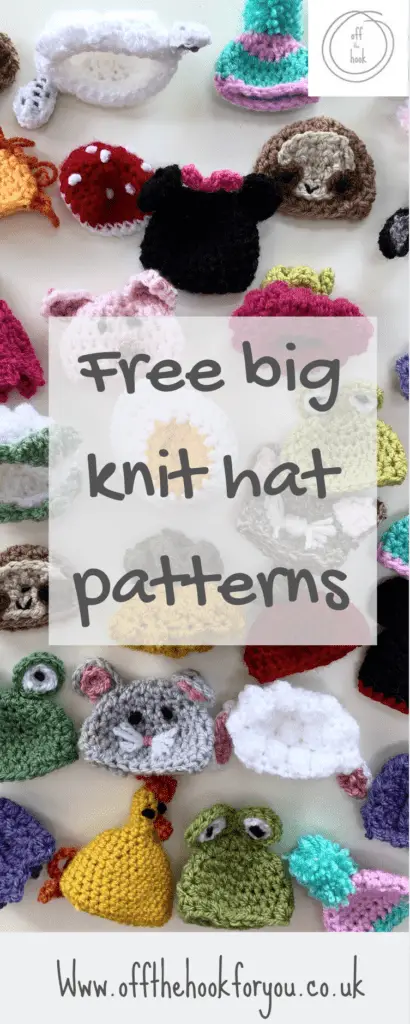 Join me at Off The Hook For You to share your crochet!
Thanks for visiting  – I'd love to stay connected with you so please sign up for my email list where a free PDF pattern is waiting for you (just so you can see what my PDF patterns are like).   
Finished one of my crochet pattern makes?  I'd love to see it and so would the world, so get sharing!  You can find me in the following ways:
Disclaimer 
This post may contain affiliate links which I earn a small commission from if you choose to click and purchase anything from. You pay the same price, I get a very small amount for sending you their way.  It helps me to make my crochet patterns free on the blog.