I'm so excited to share my square for the Hobbycraft Granny blanket Cal for 2022.
A little bit of background first, Hobbycraft is a huge craft shop in the UK, in fact I think I'd call it our only huge craft shop in the UK!
They sell absolutely everything from Cricut, to painting, to fabric, cross stitch and of course yarn!  Lots of yarn!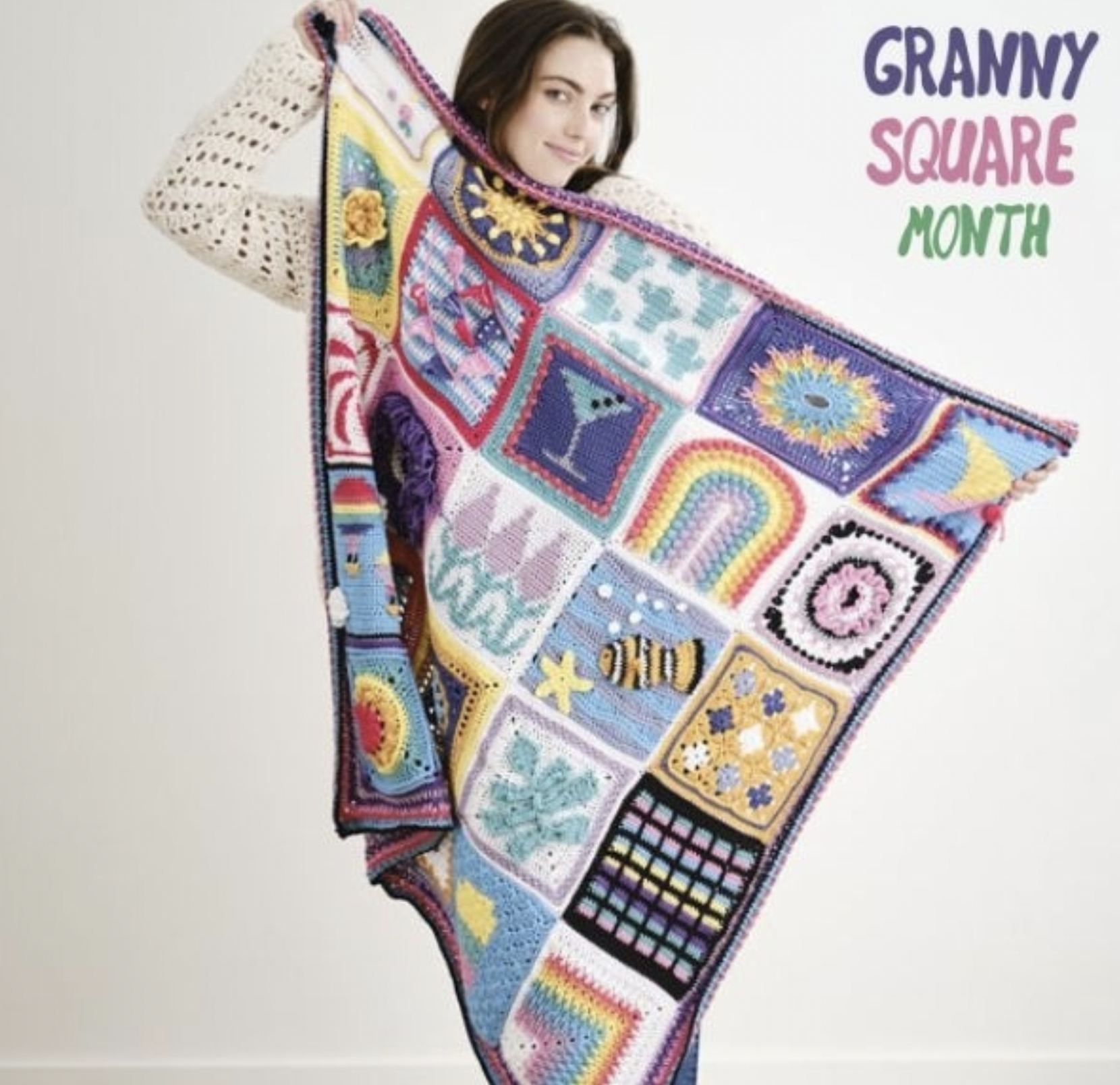 The Design Brief for the Granny Cal Blanket
I've written a few posts about how to be a crochet designer, and so I submitted by idea in the same format.
The brief for this project was pretty simple, it must be a 20x 20cm hook.  You must use a 5mm hook, and you must use Cotton Blend plain yarn.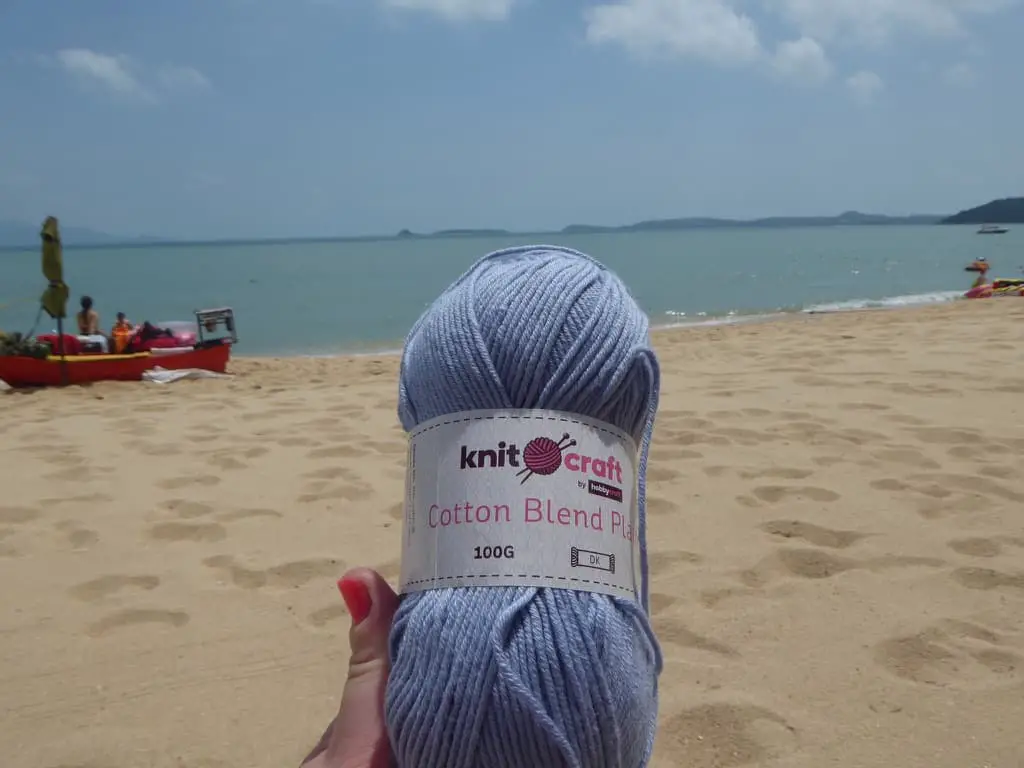 Yarn Choice for the Hobbycraft Granny Cal 
Usually I'm all for a stashbuster, and this blanket would make a great stashbuster, but I have to say I absolutely love the yarn they have chosen for this blanket.
This is a 50% cotton 50% acrylic that is perfect for summer crocheting – no squeaky fingers here!
I've taken this yarn to Thailand and it was perfect for the hot weather!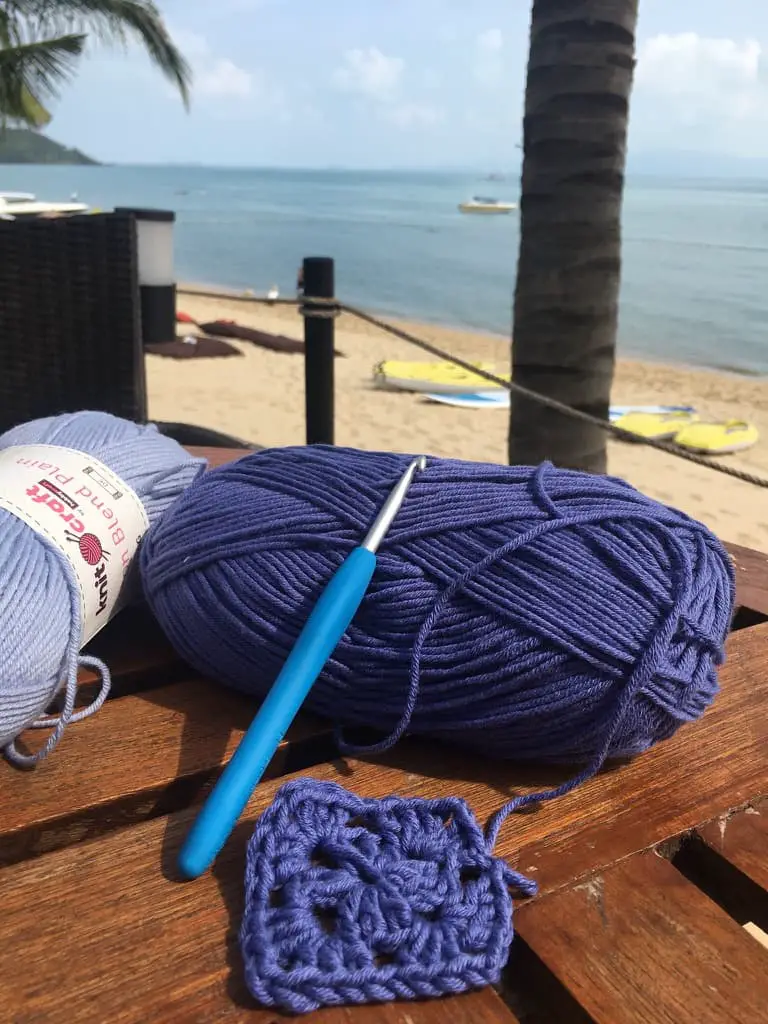 It also "frogs" really nicely, and can be reused – I know frogging usually isn't a selling point, but is this case as this yarn os so good I would call it a selling point.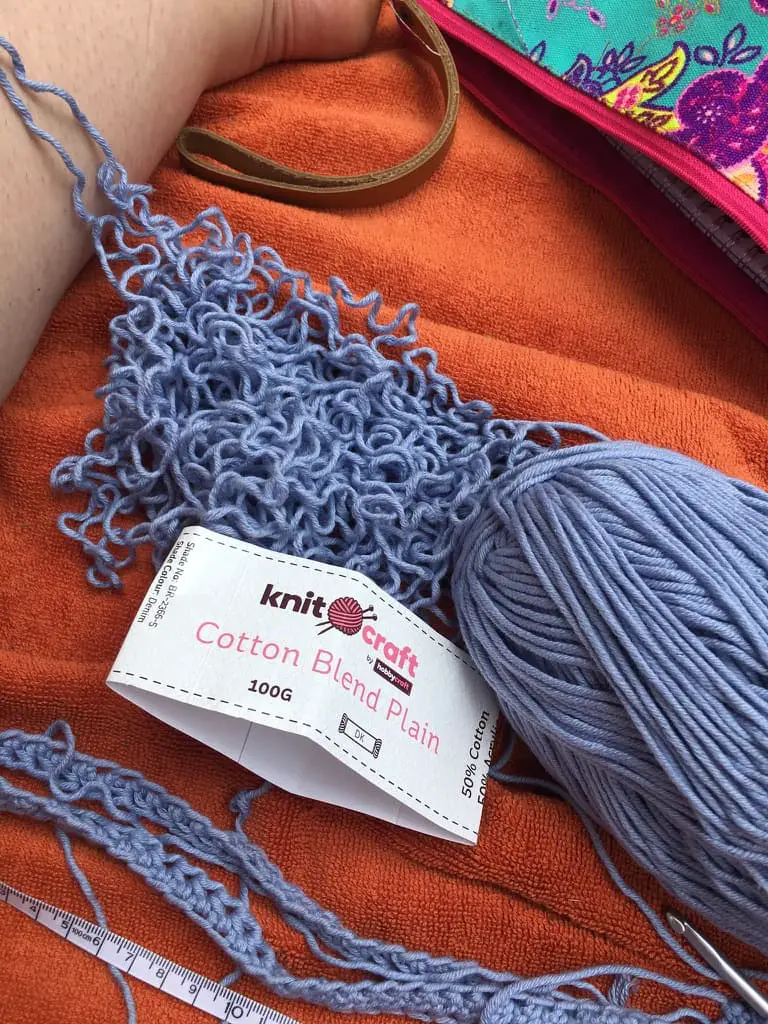 My Design
Well, for me it had to be C2C.  Those that know me well know I love C2C.
I have a great really slow beginners tutorial on C2C here.
Some of my C2C designs have been in magazines like my Horizontal Heart cushion or the Toucan cushion.
Other projects with C2C are:
The Infinity Stripes easy Baby Blanket
Throw into the mix the last Cal I took part in, The Sweet Treats Cal, 
And my design just kind of made sense!
An Ice Lolly.
I can't show you here (But if you look carefully at the blanket picture I'm down the bottom right corner), but you can head over to Hobbycraft here to see it.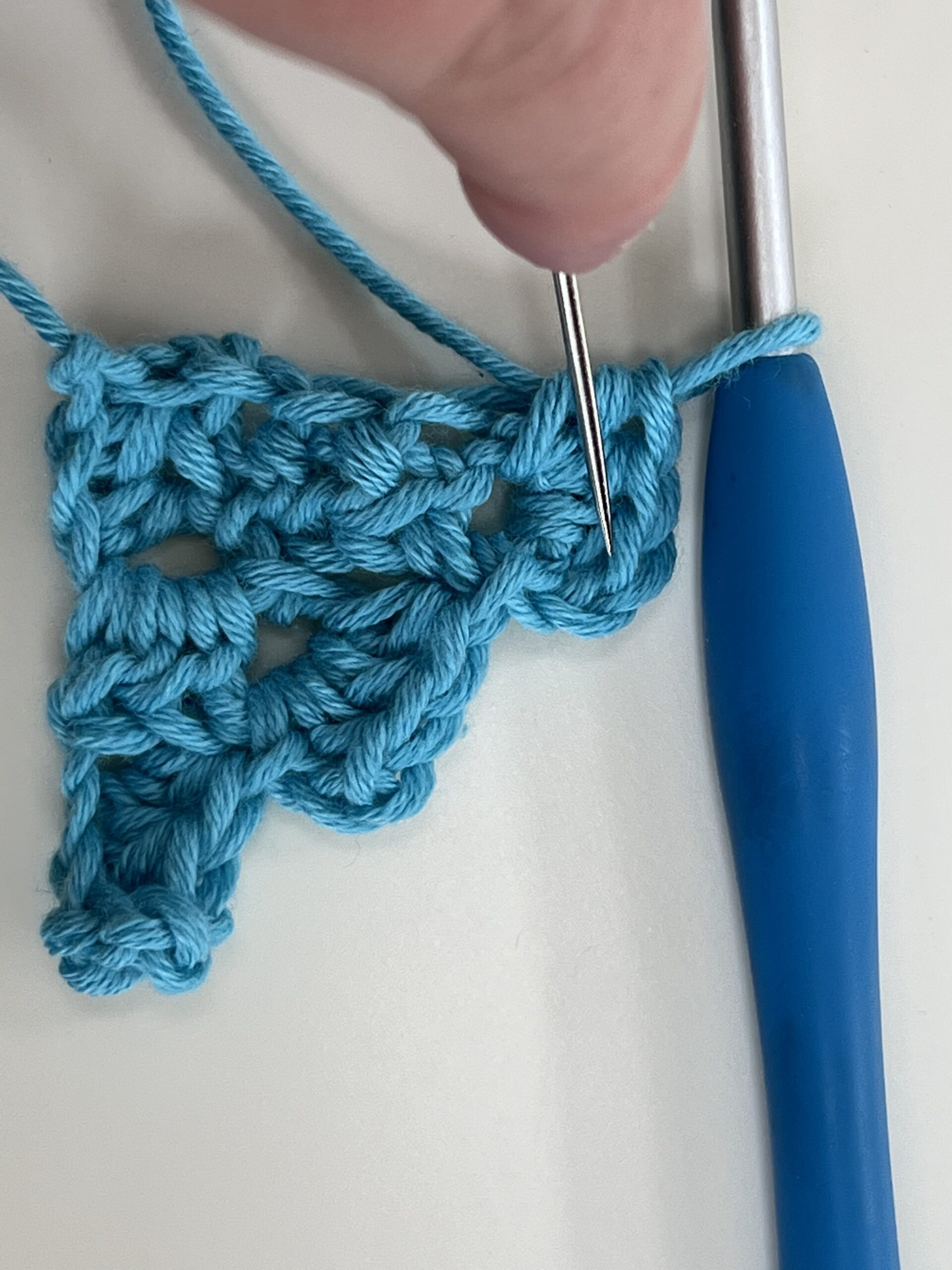 This is made using mini c2c, same premise as c2c, but it uses 5 chains and 3HDC.
The Granny Cal Blanket
This blanket was released 1 square a day in July.   My day is day 24, so I'm near to the end. 
You can get all the patterns here to make a fab blanket.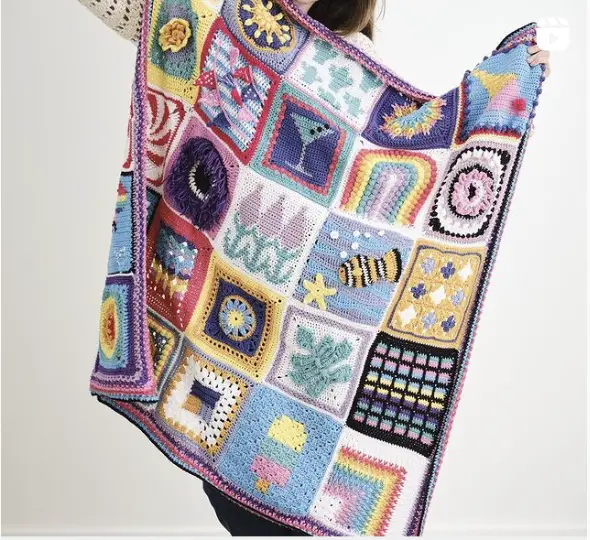 Join me at Off The Hook For You to share your crochet!
Thanks for visiting  – I'd love to stay connected with you so please sign up for my email list where a free PDF pattern is waiting for you (just so you can see what my PDF patterns are like).   
Finished one of my crochet pattern makes?  I'd love to see it and so would the world, so get sharing!  You can find me in the following ways:
Disclaimer 
This post may contain affiliate links which I earn a small commission from if you choose to click and purchase anything from. You pay the same price, I get a very small amount for sending you their way.  It helps me to make my crochet patterns free on the blog.