Hi, And welcome to week 3 of the Sweet Treats blog hop organised by Tasha from StardustgoldCrochet.
I was lucky enough to make a graph and a square for this great blog hop, combing C2C my absolute favourite and then my favourite yarn – this was a Win Win in my book!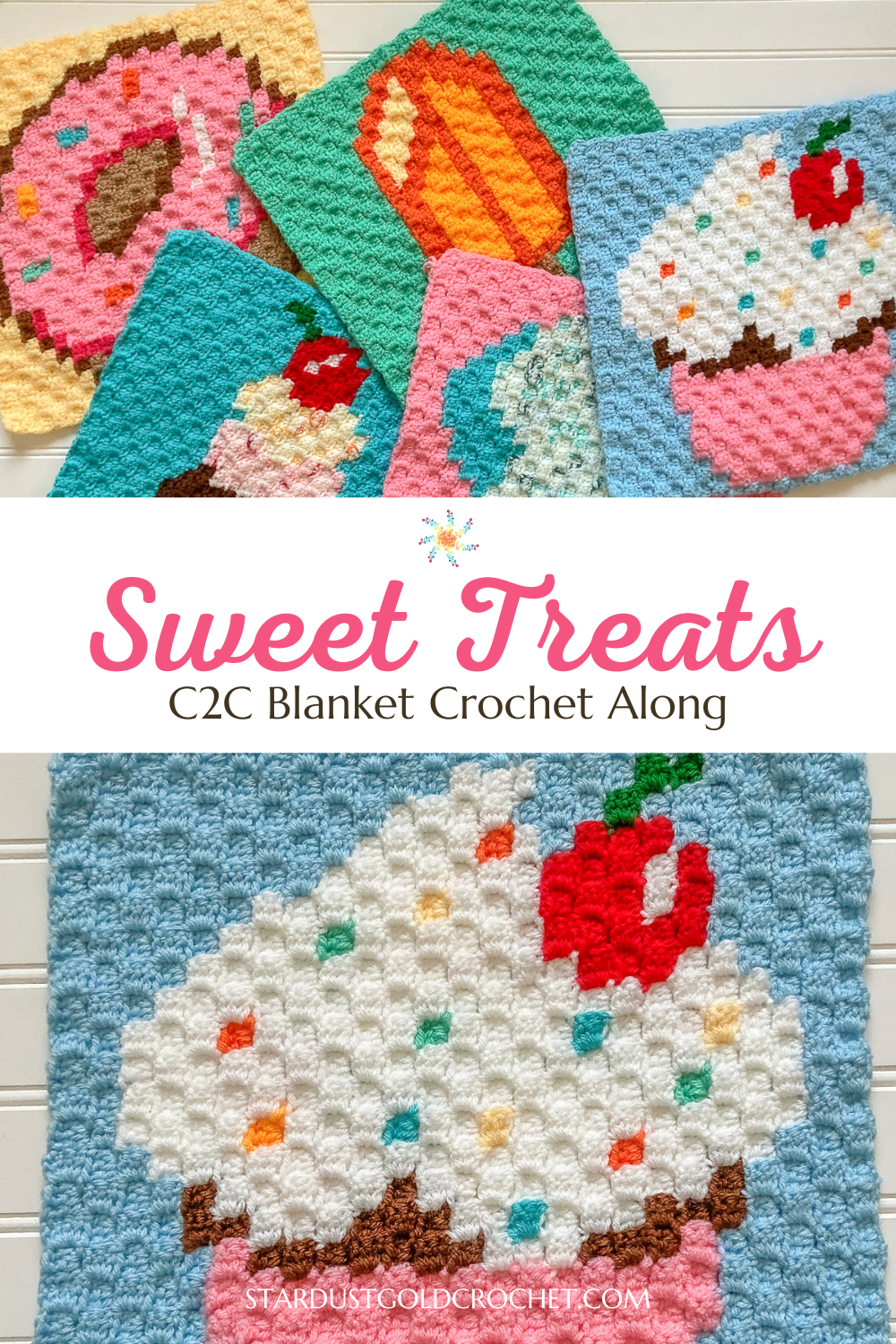 Why the Sweet Treats Blog Hop?
I love C2C, the methodic making, and the wonderful texture this produces.
>>>Check out my Animal along C2C blanket here
Well, when I found out it was all things sweet – I was sold!
Give me some paper quick and I'll get designing.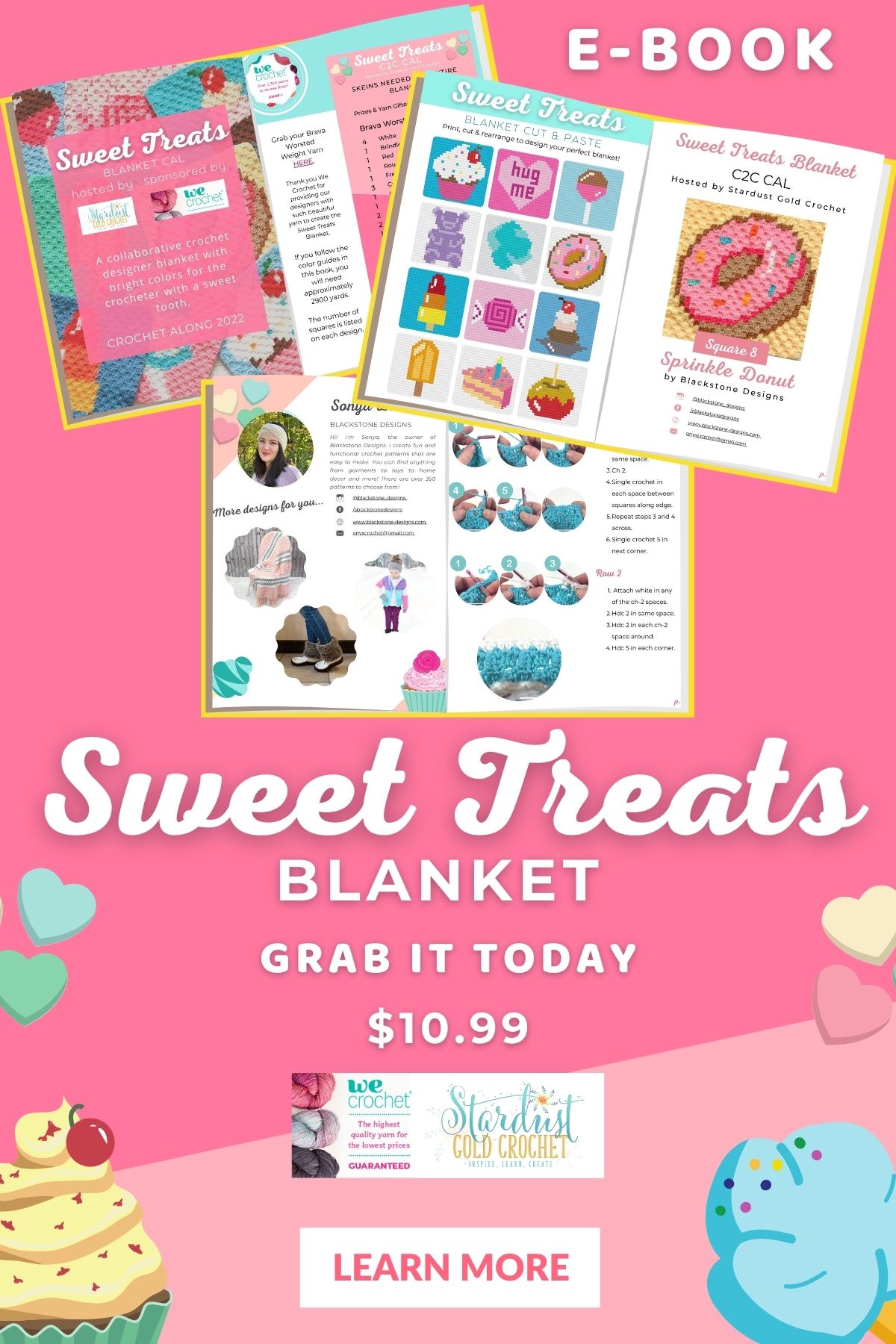 Get the Patterns first
This blog hop is run over 12 weeks, with 12 different designs.
Tasha has also written a huge Ebook, which you can get NOW for $10.99 during this blog hop (after this time it goes up to $14.99).
This contains 102 pages, of graphs, written patterns, C2C hints, you name it – this is a truly comprehensive guide!
It looks absolutely brilliant!

Round up of the Sweet Treat patterns
As always, with most blog hops there is a round up of all the posts.
If you are just joining us, we are only a couple of weeks into the Sweet Treat Blog Hop,
You can find the full round up post here which includes all the weeks after me!
Just look at these yummy crochet goodies.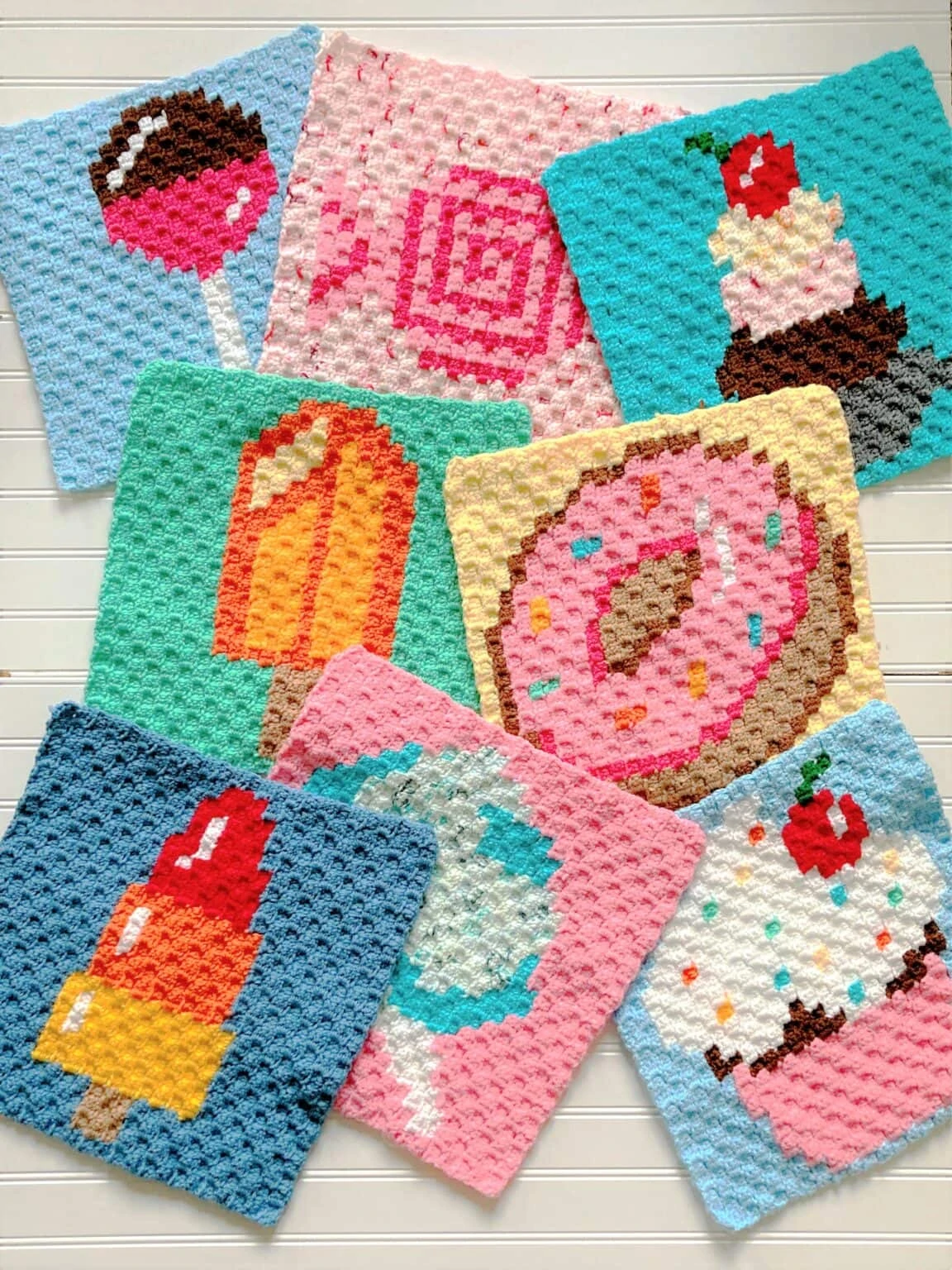 Yarn for this Crochetalong
The yarn for this crochet along was very kindly gifted by We Crochet.
But I have to say this is the nicest yarn I have worked with ever, in fact, I'll pick this yarn almost all of the time for the feel, and the cost – its a winner..
It's quick, it doesn't felt, and the colour choice is amazing.
>>>See all my other patterns with Brava from WeCrochet
Week 3 – The Rocket Lolly/ Bomb Pop
So onto me, and my Rocket Ice Lolly if you are in the UK, or Bomb Pop if you are USA based I'm reliably informed.
For the whole blanket you will need: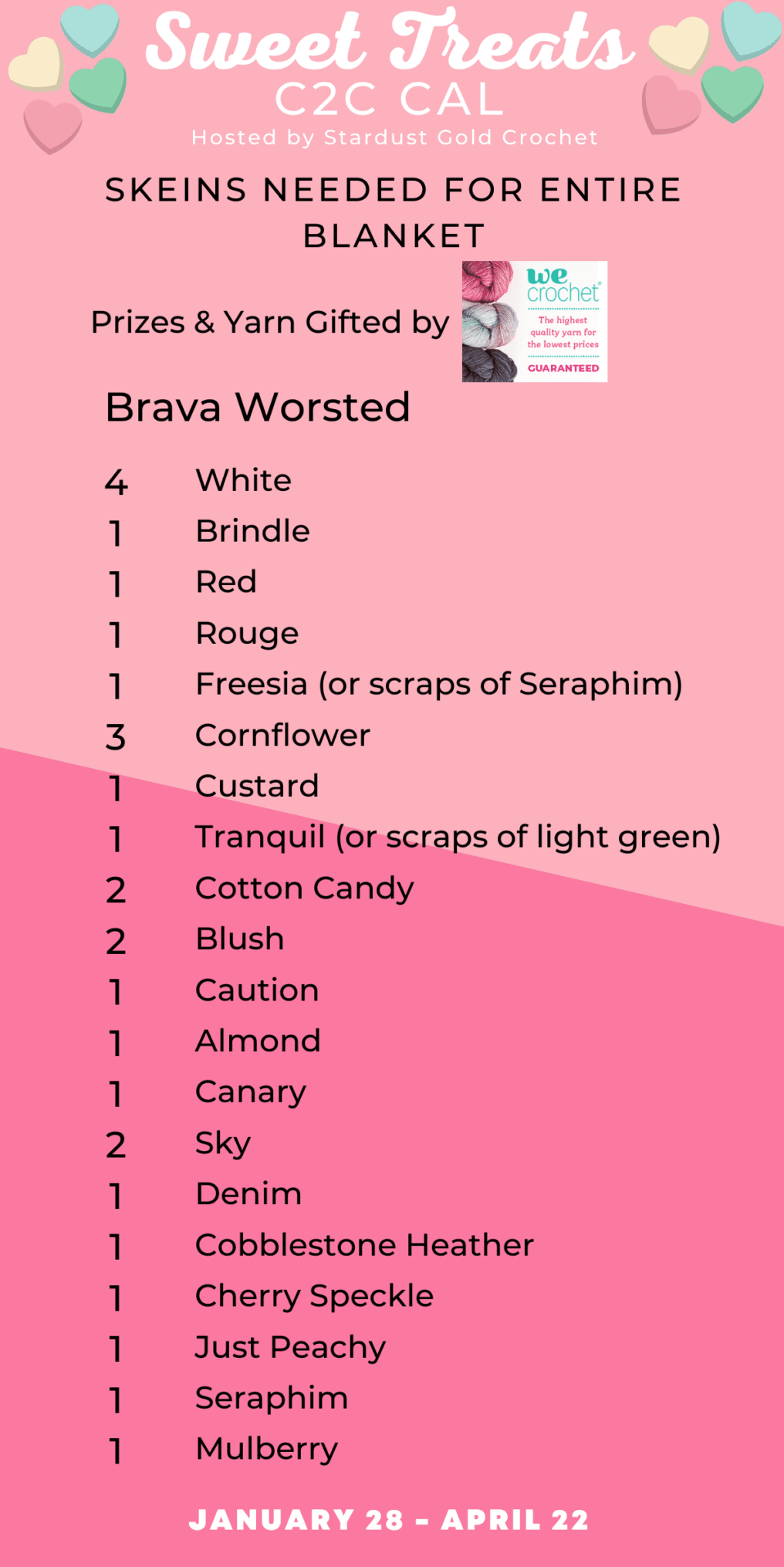 Rocket Lolly Square
You will need:
Denim
Orange
Caution
Red
Almond (scrap)
White (scrap)
Scissors
Darning Needle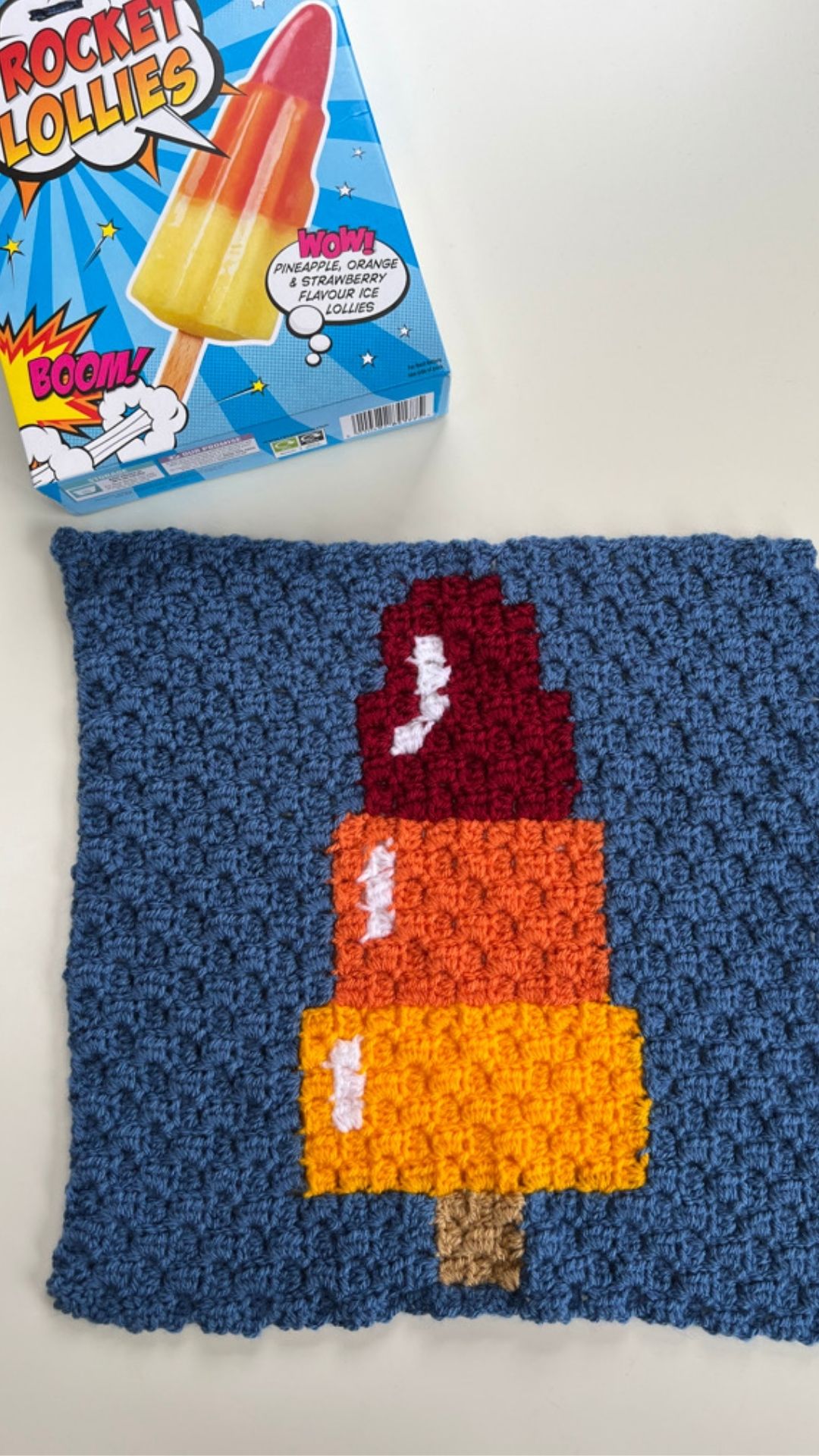 Tips and tricks for the Rocket Lolly graph
Easy colour changes.
You'll only need 2 balls/ skeins fo the blue, one either side of the lolly.
All other colour changes a can be carried around the white and the lolly stick.
The blanket C2C is made in Mini C2C.
Chain 5, 3 HDC in the 4th chain from the hook for each block.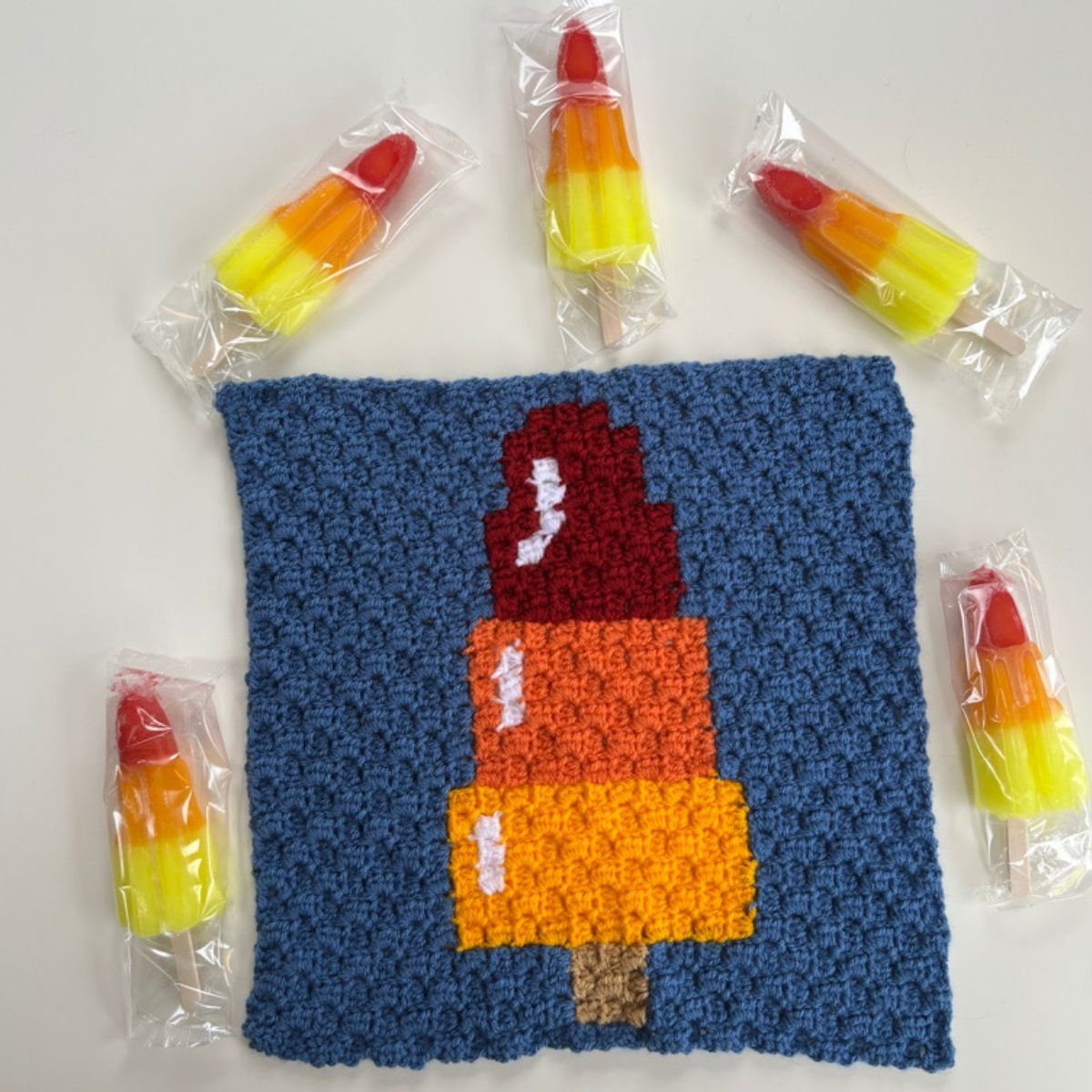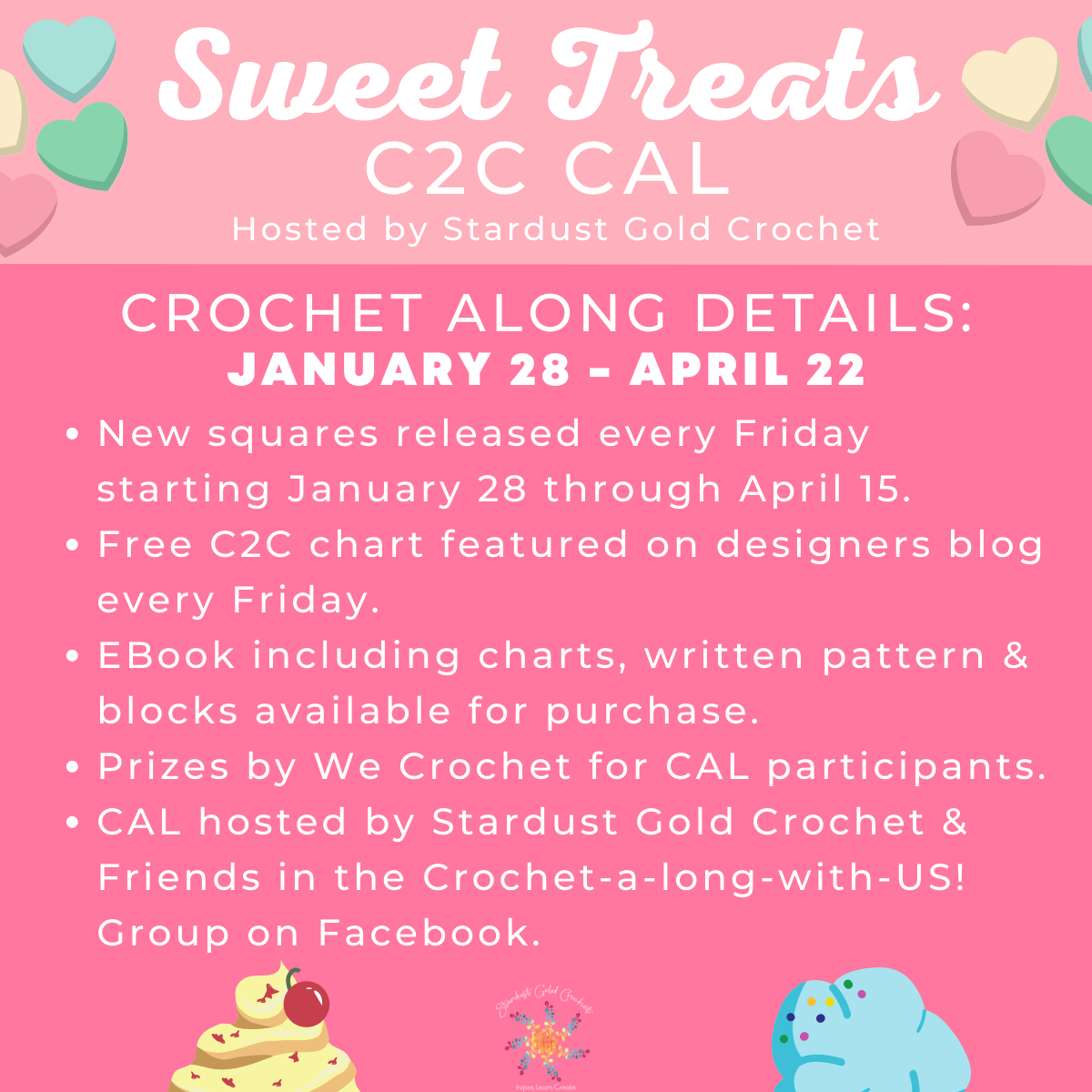 So if you are ready for the graph, you can download the Rocket Lolly Graph below, but I'd Love for you to sign up to mailing list too.
Two options to get the graph
There are 2 options below, as some people want a PDF emailed, others don't want to join an email list. Please read both.

Or save the graph below, just right click on the photo below and use the "Save Image As" option or "copy image" and paste. This will allow you to save or print it to use without signing up.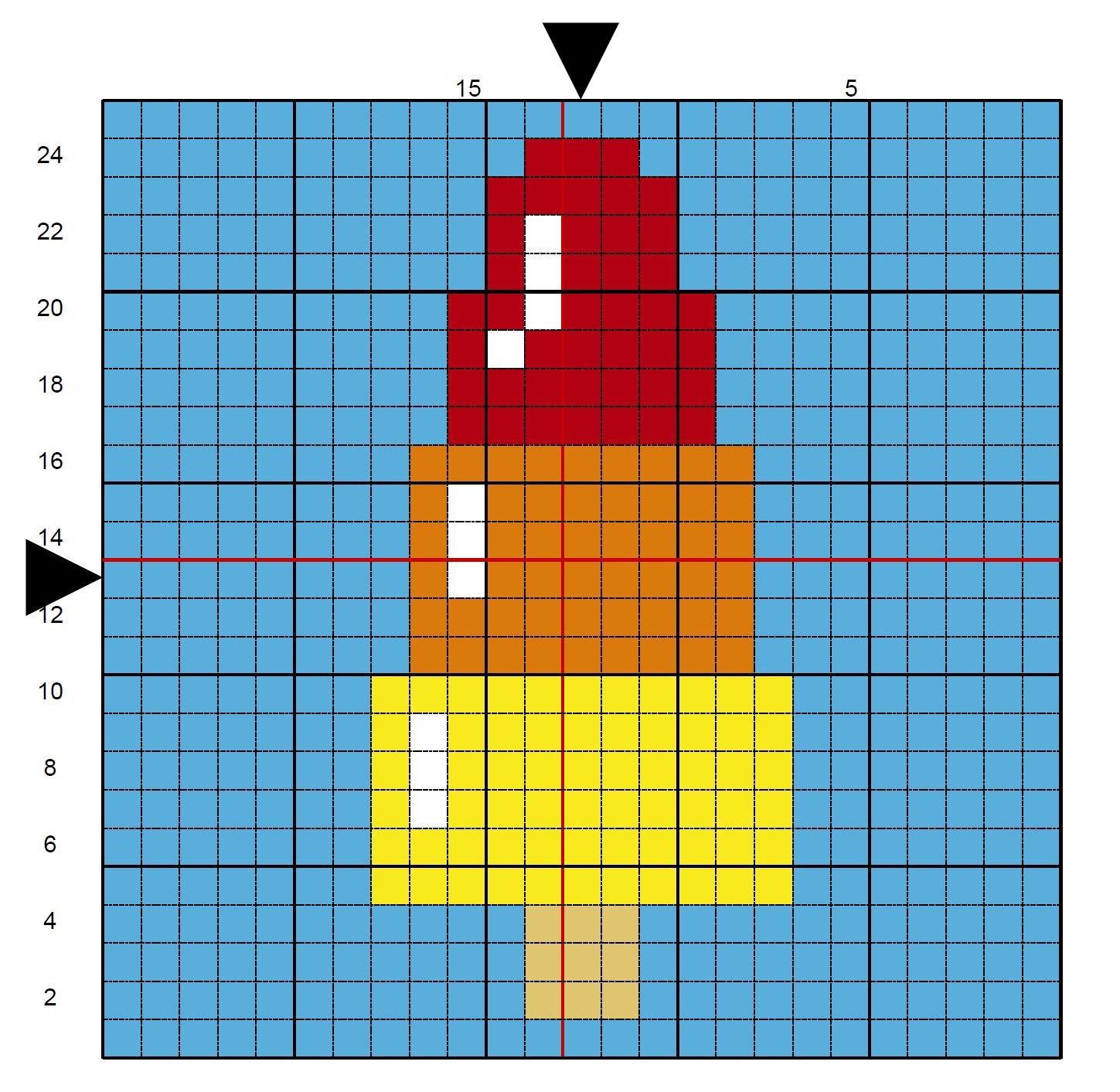 >>>Head back to Stardust Crochet for the rest of the graphs.

Join me at Off The Hook For You to share your crochet!
Thanks for visiting  – I'd love to stay connected with you so please sign up for my email list where a free PDF pattern is waiting for you (just so you can see what my PDF patterns are like).   
Finished one of my crochet pattern makes?  I'd love to see it and so would the world, so get sharing!  You can find me in the following ways:
Disclaimer 
This post may contain affiliate links which I earn a small commission from if you choose to click and purchase anything from. You pay the same price, I get a very small amount for sending you their way.  It helps me to make my crochet patterns free on the blog.