Hello, so hopefully you are here to learn all about how to join hexagons continuously which means only TWO (Yep two), ends to sew in!
Let's face it – we are all crocheters, we love to crochet but not many of like to sew all the ends in!
So, remember my absolute break through with granny squares and how to join them with only 2 ends to sew in……..
Continuous Join as you go – granny squares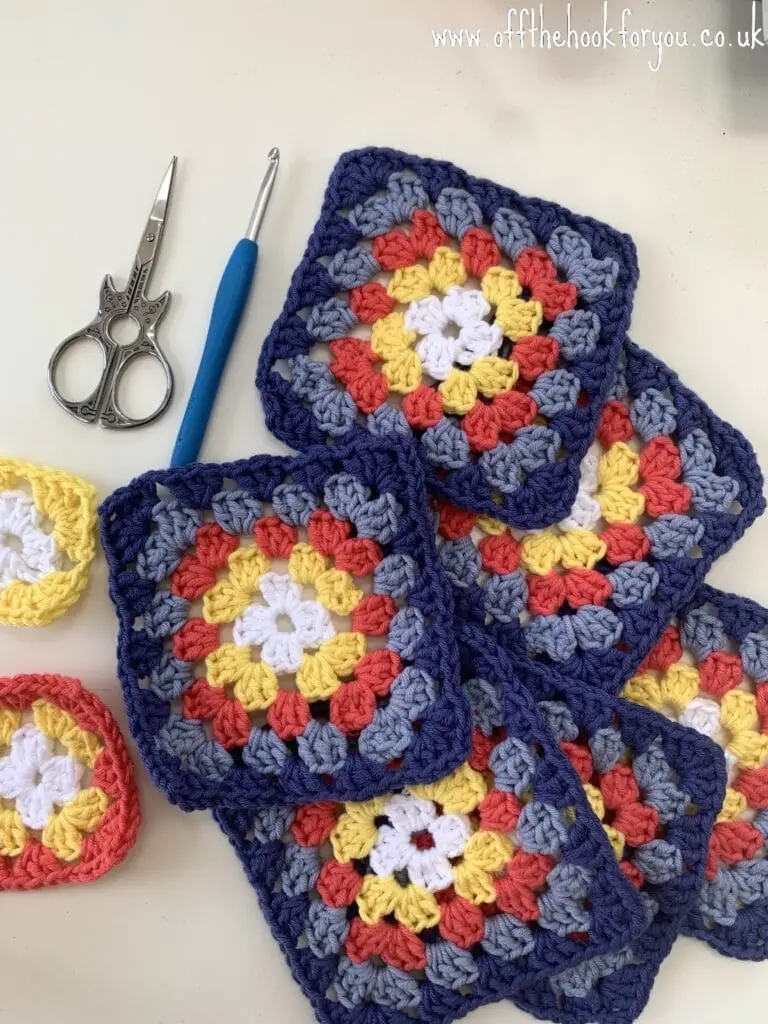 And then Starburst Granny Squares (Turning circles into squares continuously – find out more here)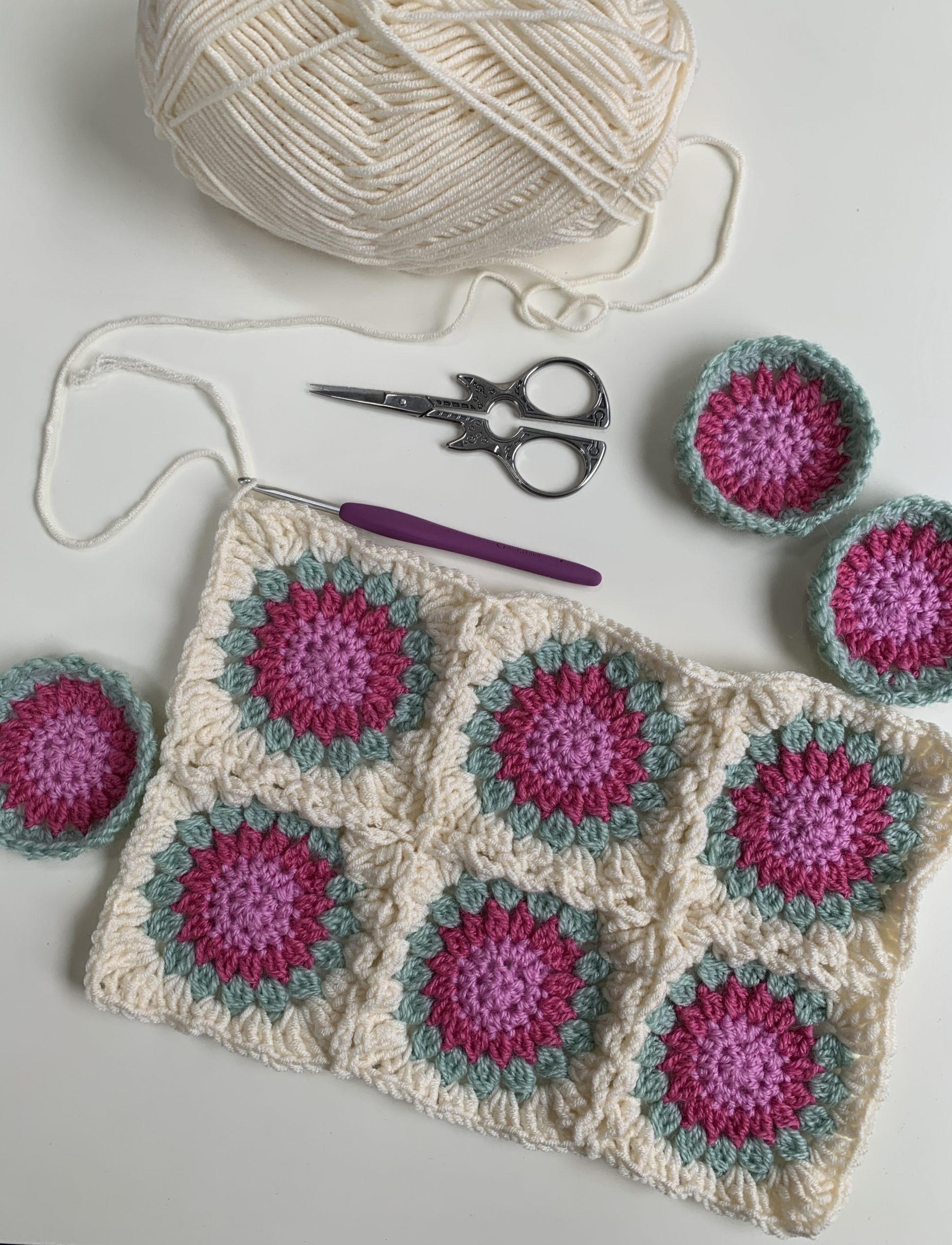 And then my complete fascination with hexagons……
Well this post is in preparation for what I did with all those hexagons!
This post is how to continuously join hexagons together, leaving only 2 ends to sew in (how happy does this make me!).
If you want to save this for later – please Pin the photo below
>>>Have a look at my colourful free Granny Square blanket pattern
Yarn wise – I used Stylecraft Belissima for the video – a lovely premium acrylic
The other hexagons – Stylecraft Special DK – which now comes in 98 colours – but more on those for my next post!
>>>Get the free hexagon blanket pattern here that you can make using this technique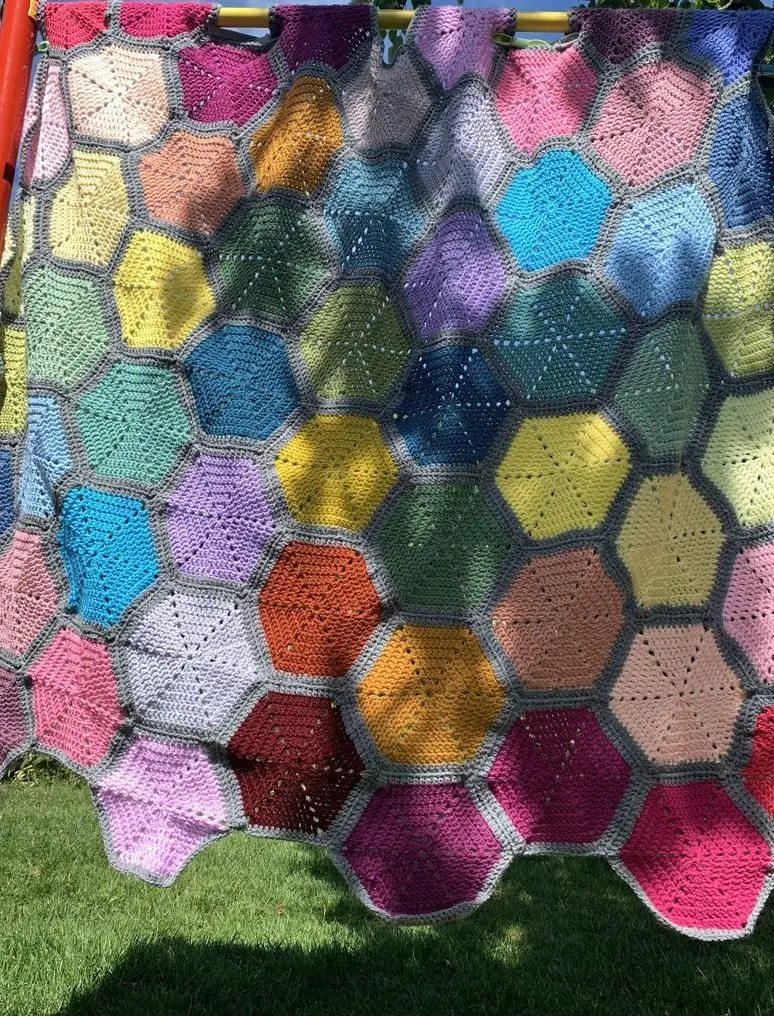 What you need to know (scroll down for the video):
>>>See the Hexilove Blanket here
You start on a smaller row/ column – remember I said they tesselate – start with a "small row".
You'll work 4 sides of the first hexagon before joining the second and work 3 sides on this one, before starting the next row.
You join the right hand edges of the second row / column, then come back and complete the other sides.
Have I completely confused you? Luckily I thought I might – so scroll down to a handy video for you – which should explain it a lot better than I have above!
The diagram below should help, if not – look at my YouTube video linked below (and hit subscribe while you are there please).
Here's the video – which should explain the whole thing!
Join me at Off The Hook For You to share your crochet!
Thanks for visiting  – I?d love to stay connected with you so please sign up for my email list where a free PDF pattern is waiting for you (just so you can see what my PDF patterns are like).   
Finished one of my crochet pattern makes?  I?d love to see it and so would the world, so get sharing!  You can find me in the following ways:
Disclaimer 
This post may contain affiliate links which I earn a small commission from if you choose to click and purchase anything from. You pay the same price, I get a very small amount for sending you their way.  It helps me to make my crochet patterns free on the blog.