Here you can find an honest review of the new book by Liv Huffman "Contemporary Crochet".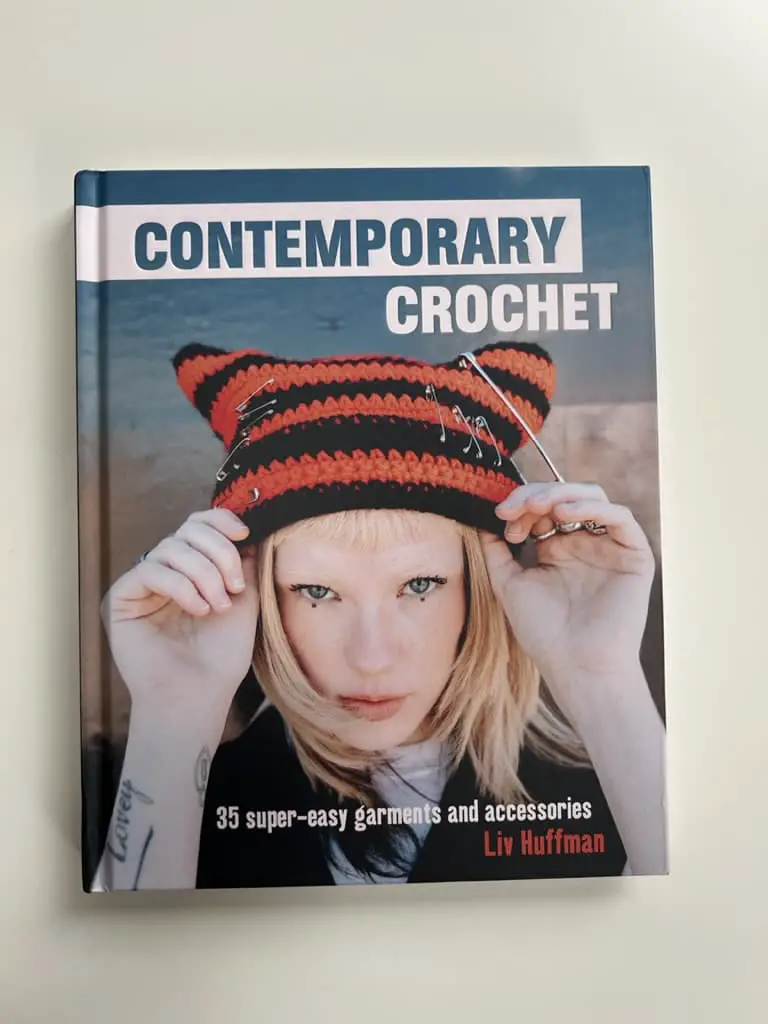 I have not been paid for this review, but I was gifted the book to read and look at by the publishers Cico books.
Why this book?
I was contacted by Cico the publishers of the book,  back in August to see if I'd like a copy to have a look at.
To be completely honest here, I'd never heard of Liv Huffman.  I'm going to show my age here, and say while I know what Tiktok is, I've never made a Tiktok video, so to find out there is a crochet book by a tiktoker was a bit of a revelation in itself!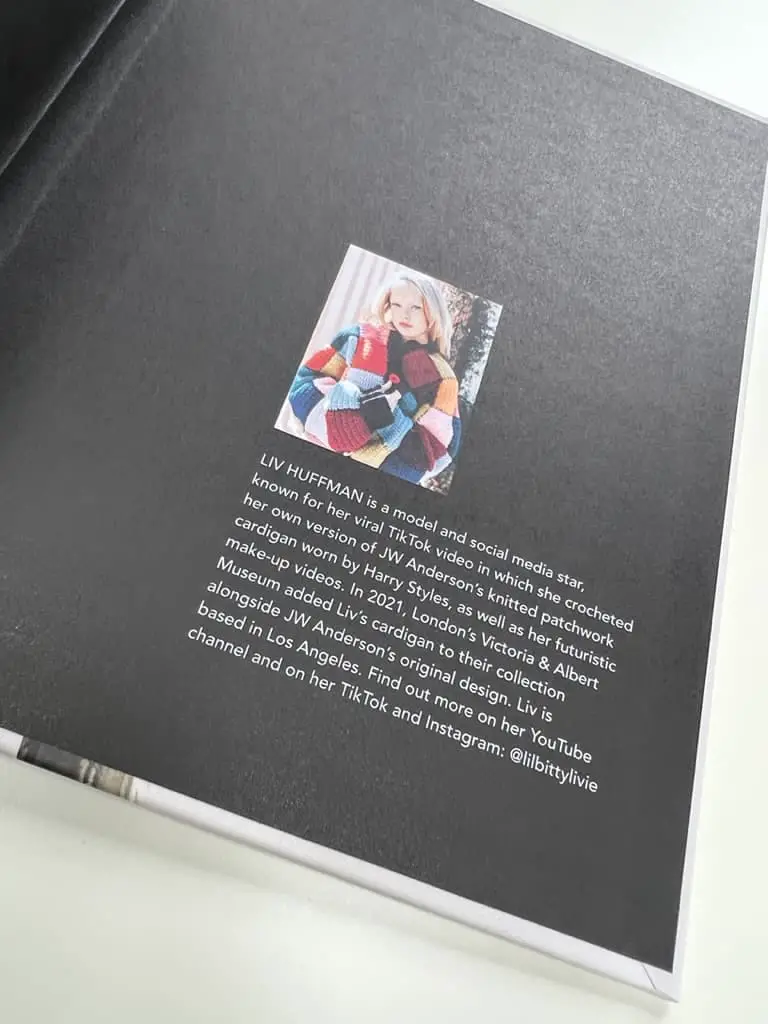 After a bit of googling (I know google, Instagram, Twitter and Facebook), I learnt pretty quickly that Liv made the now very famous JW Anderson "Harry Styles Cardigan", and she filmed herself making a crochet version of this.
This video went a little viral with nearly 4 million views as I type this!
>>>Watch the How to make a Harry Styles Cardigan video here 
Not only this, so is a beautiful model, so combine the 2 and this should be a great book!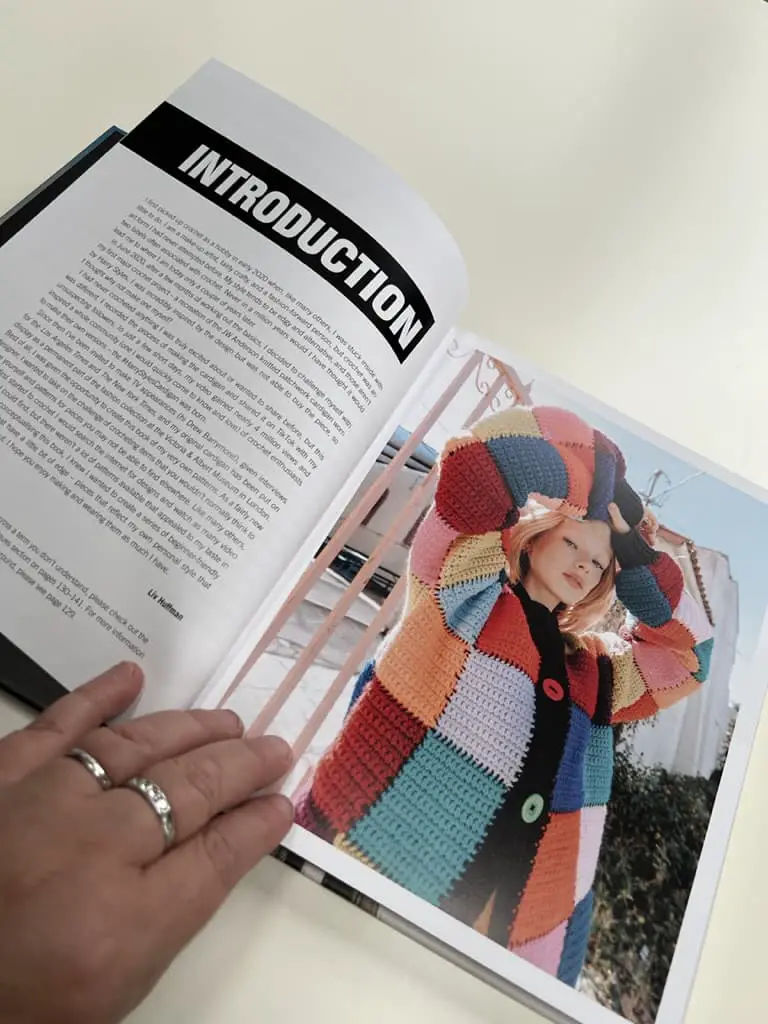 Patterns in the book
The book uses a lot of Granny Square patterns.  This makes it a great starter book for anyone looking to learn to crochet.
If you don't know how to crochet a granny square – you can learn here with my absolute beginners guide>>>
There are a lot of garments, in this book, in fact the majority of patterns are for garments, from shorts to tops, and then more elaborate trousers and tops.
The styling on the photos instantly makes you know that Liv is a model as well as a crocheter, as do some of the designs.
While I know I wouldn't wear some crochet trousers made out of squares to my local supermarket, she pulls of the design and you could see them on the red carpet somewhere!
What level is "Contemporary Crochet" aimed at?
This book is a beginners books, just because so many of the patterns are granny squares.
I love the way just changing the way you sew some squares together, or the number of rounds you do will give you different top or outfit.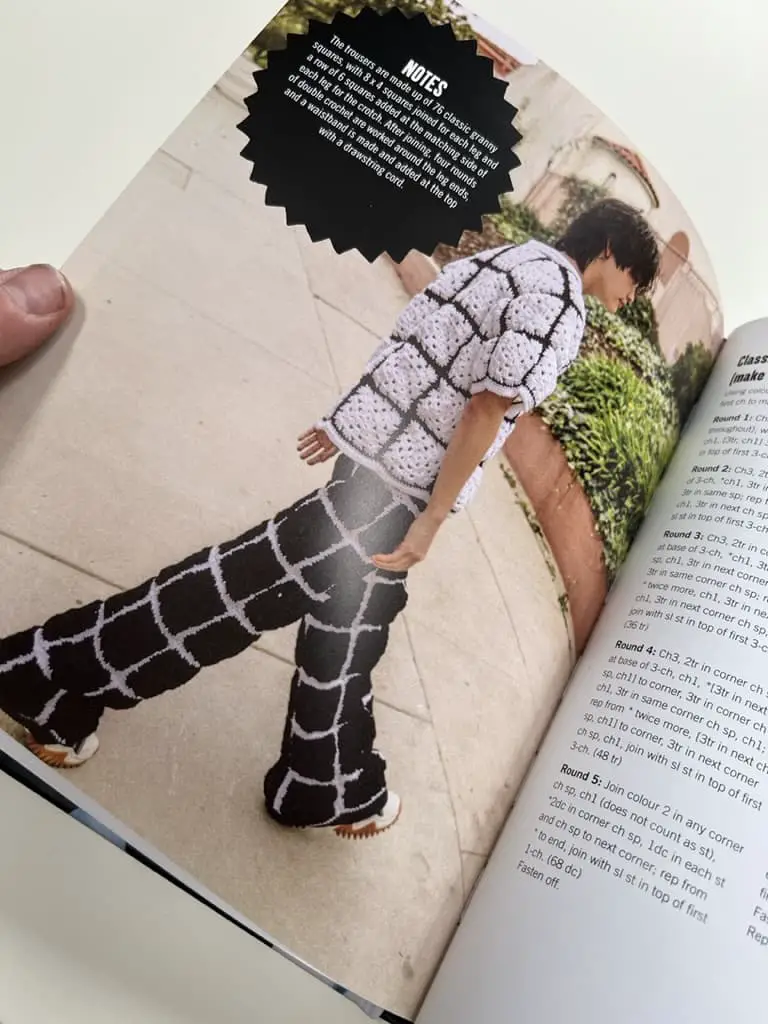 UK or USA terms
This book is written in UK terms.  The authors note at the beginning sends you to the techniques at the back, and the pictures are really good. 
But it took me while to figure out what terms are used, I'd read about the stitches, and how they are made, then only when I got the a conversion table at the back did it state that the book was written in UK terms and what the US equivalent stitch was.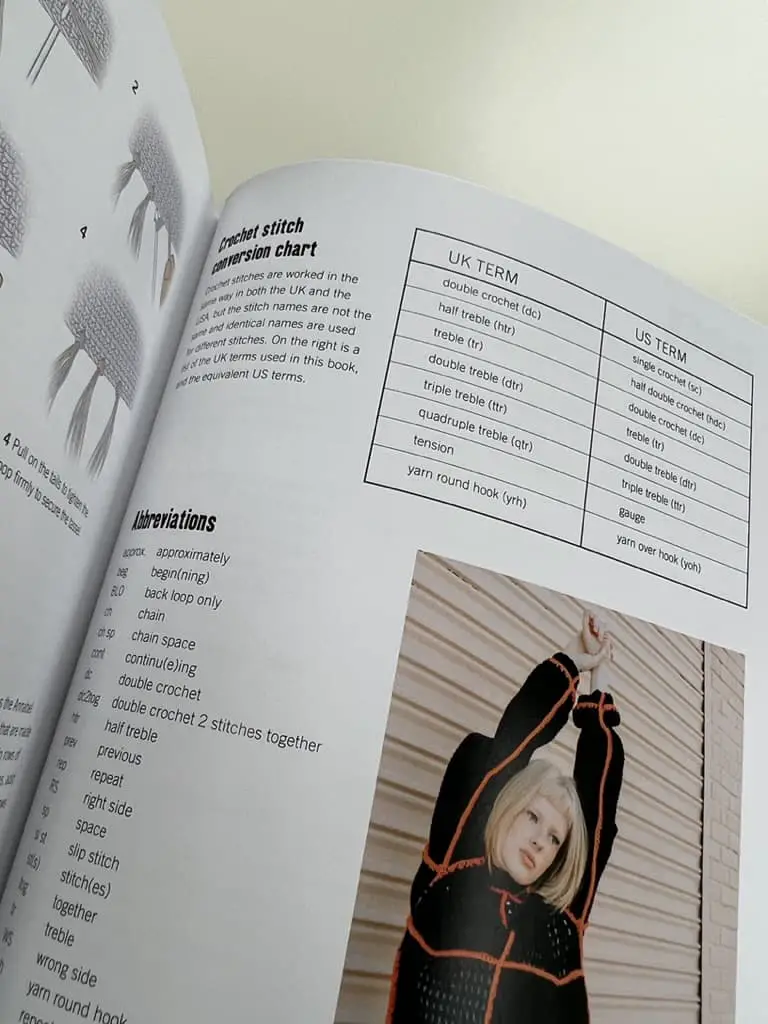 Things I'd change about the book
I love the books for inspiration, and the different colours she's used in the squares.
All clothing patterns are designed to fit Liv as she's modeled them herself.  While I can dream that I'll be able to fit in any of the tops/ dresses if I made them to the pattern, that is never going to happen anytime soon! 
If you are a size UK 8 and super tall, this is the perfect book, but if like me, you are a size UK 16, and only just hitting over the 5ft mark, the patterns will need some modification to fit!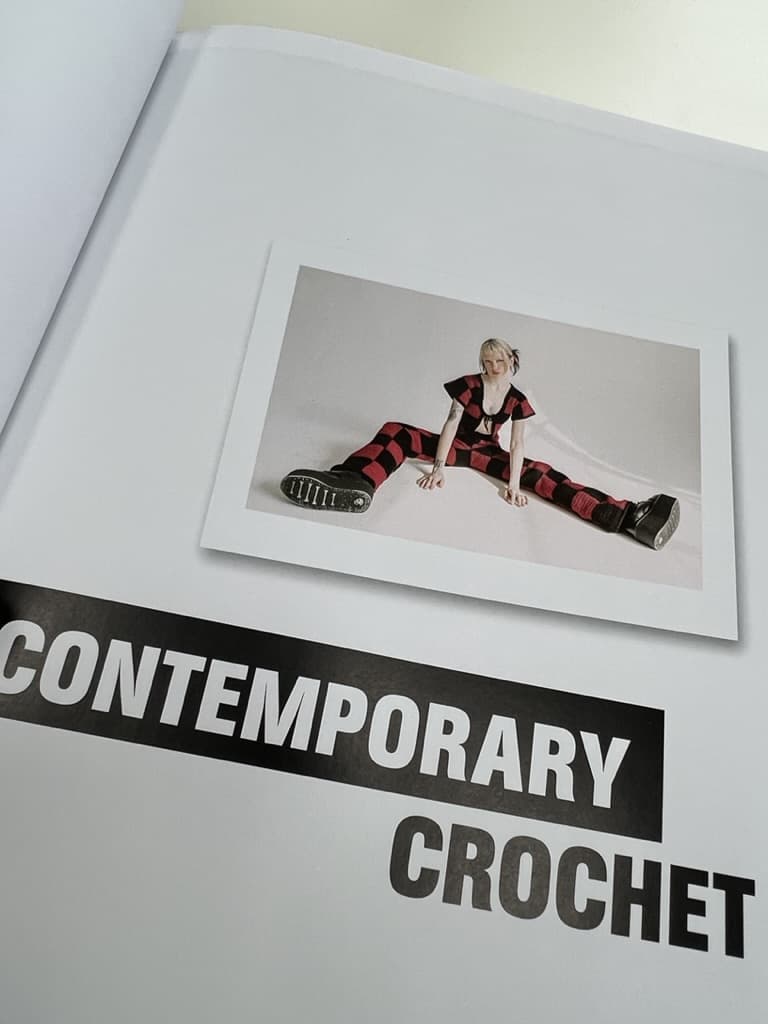 Join me at Off The Hook For You to share your crochet!
Thanks for visiting  – I'd love to stay connected with you so please sign up for my email list where a free PDF pattern is waiting for you (just so you can see what my PDF patterns are like).   
Finished one of my crochet pattern makes?  I'd love to see it and so would the world, so get sharing!  You can find me in the following ways:
Disclaimer 
This post may contain affiliate links which I earn a small commission from if you choose to click and purchase anything from. You pay the same price, I get a very small amount for sending you their way.  It helps me to make my crochet patterns free on the blog.